Description
Begins July 11th for 4 consecutive weeks
This four 2 hour Wisdom Masterclass Series, utilizing Open Space Techology, provides circle methodology and Circle Principles that have proven to be effective throughout the world. This is a basic recipe for success. Each circle provides their own spices based on culture, faith traditions, spiritual practices and corporate settings. You will receive theory and practice while holding sacred conversations on topics that matter. The collective wisdom gathered from each circle benefits the higher and deeper consciousness for a better future – or a New Earth emerging. Red Tent Facilitators are invited to help assist in future Wisdom Masterclass Series, forming an ever widening circle of Red Tent Facilitators.
The circle, or council, is an ancient form of gathering where every voice is listened to with respect and all participate. For thousands of years it has nurtured people and communities and in some places was never broken. In others it was forbidden but now is emerging at the most effective space for open and honest communication, healing and empowerment and full participation in self-organizing into action circles that make a positive difference in communities and world.
Scholarship is available. Please contact us at Connect@SARAH4Hope.org

SARAH Red Tent Certified Facilitators receive 50% Discount contact us for your promo code.
We look forward to you joining us.
Ann Smith and Sande Hart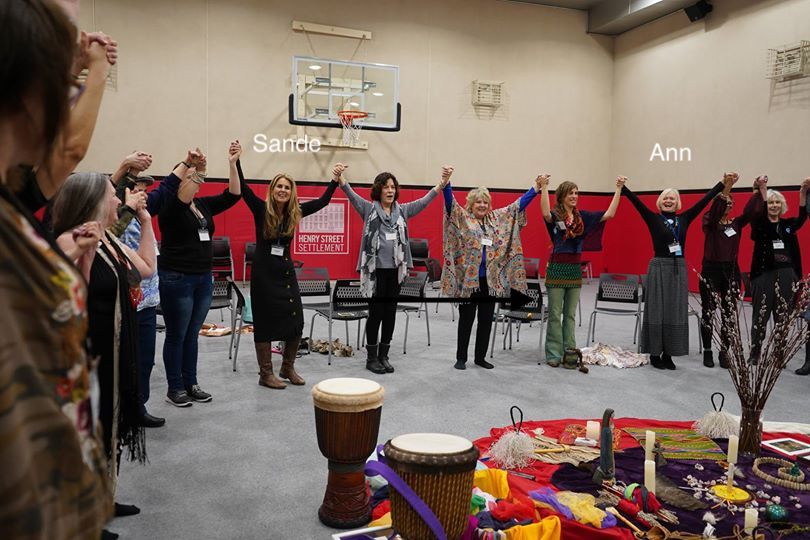 Ann Smith, Grandmother, Mother, Sister, Aunt, forty-years of global experience as a teacher/learner, mentor, coach of circle facilitation and leadership development. Director of Circle Connections, Millionth Circle Convener, Regional Coordinator of Gather The Women Global Matrix, Companion of the Society of the Companions of the Holy Cross and SARAH Advisor.
Sande Hart, Mother, Daughter, Sister, Aunt (and soon to be Grandmother), Workshop Facilitator, Certified Compassionate Integrity Trainer, Red Tent Convener, Event Producer, Founding President of SARAH, Founder and Ambassador of the Charter for Compassion International Women and Girls sector, Founder of SDG18, and Red Tent Facilitator and circle convener.
Date and Time
Location
Refund Policy