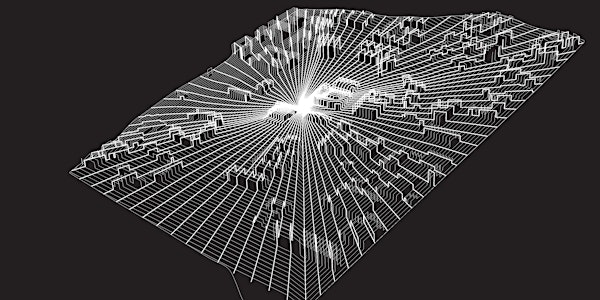 Binary Salon 08 **FREE with RSVP**
Location
The Midway
900 Marin St
San Francisco, CA 94124
Binary Salons are a place where artists who are working at the intersection of art + tech can come together to share ideas and practice.
About this event
Please join us for an evening of drinks, conversation, and collaboration. Together with interactive artist Marpi, The Midway Gallery started a series that we call our Binary Salons. Our Binary Salons are a place where artists who are working at the intersection of art + technology can come together to share ideas and practices. These Salons are for artists and by artists.
On Tuesday, March 5 @ 6pm we will feature a new set of artists who use technologies to engage audiences in unique and thoughtful ways, taking participation and immersion to new levels. Presentations by installation and graphic artist, Anastasia Victor, and new media artist, Tyler Freeman, will address how the union of art and tech promotes collaboration, public engagement, and education.
Past Salons have featured artists: Inigo Quilez (IQ), Can Buyukberber, Chelley Sherman, Eccoscreen, Osman Koc, Jeffrey Yip, Swan, Cere Davis, Lauren Bedal & Travis Bennett, Donald Hanson, Xiaohan Zhang, Dylan Urquidi, Camila Magrane, Zoey Vero, Nick Shelton, and Will Clark.
Featured image by Anastasia Victor.
About the Artists
Anastasia Victor is an artist / designer who creates installation and graphic art to explore her interests in digital technologies, physical spaces and human-computer interaction. She holds a MArch from UC Berkeley and is a resident at Gray Area & Mozilla XR Studio. Over the past decade she has explored a range of domains and tectonics, from ecological systems to digital media. She is currently focused on creating works for virtual, augmented and mixed reality (XR) that challenge the ways we interact with our environments and each other. Anastasia is also the co-founder of PLACE, a cross-disciplinary research non-profit that explores the socio-spatial implications of XR through art, design and education.
Tyler Freeman, aka odbol, is an artist and engineer who specializes in designing interfaces that bring the body closer to the machine—sometimes called cyborgs—but the phenomenon is so rampant in today's world that being cybernetic is more of a spectrum of humanity than a discrete transformation.
Tyler received his undergrad degree in Computer Science and his Master's in Digital Art and New Media at the University of California, Santa Cruz. He has been CTO at several wearable tech startups and is currently working on smartwatches and assistive technology at Google.
He is a musician and an active VJ who has played for numerous bands and acts throughout the United States and Europe, and has invented several performance interfaces such as DrumPants, the VJacket, and WiiJ Video.
His various interactive video installations and photographic works have been featured in galleries, museums, magazines and festivals around the world.
Tyler has also published several papers about wearable instruments and VJing in the ISEA and ACM conferences, as well as co-authored chapters in a book about art education labs for urban youths.