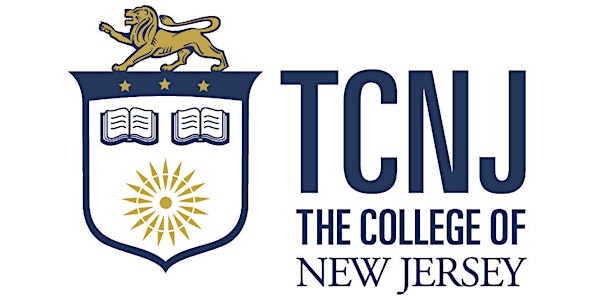 Bilingualism & Disabilities: Critical Steps to Differentiate Both
How professionals should consider to prevent the misidentification of these learners for special needs.
By TCNJ - Educator Professional Development
Date and time
Friday, April 28 · 10:30am - 1:30pm EDT
Location
The College of New Jersey 2000 Pennington Road To Be Announced Ewing, NJ 08628
Refund Policy
Contact the organizer to request a refund.
Eventbrite's fee is nonrefundable.
About this event
3/17/23 Update
The workshop is full, with a waitlist. To be placed on the waitlist please select reserve a spot. We are offering it again on Tuesday May 18, 2023. To register please go to:
https://TCNJBilingualismDisabilitiesMay16.eventbrite.com
Bilingualism & Disabilities: Critical Steps to Differentiate Both
Lunch Provided! The proper assessment of multilingual populations for disabilities has been a concern among professionals in K-12 settings. This session will explore steps that professionals should consider to prevent the misidentification of these learners for special needs.  The presenter will engage participants in reflection and in high levels of participation.  Grade Levels: K-12  Lunch Provided!
Led by:
Solange Lopes-Murphy - Professor of Teaching English as a Second Language
Department of Special Education, Language, and Literacy
Curriculum and Instruction, Ph.D., Virginia Polytechnic Institute and State University, 1996
Workshop Information
Price: $150.00*, includes lunch, parking, workshop materials, certificate of completion
Date/Time: Tuesday May 16, 2023 10:30am - 1:30pm
Location: TCNJ Ewing Campus
*Please note that Eventbrite fees are not included. Final price
Credit Card:
PO/Check:
This program is sponsored by the TCNJ Literacy Advancement Project. The Literacy Advancement Project provides support for students, families, and educators to enhance the literacy development and success of all students. We offer support through:
Professional Development for educators
Tutoring that utilizes a variety of instructional approaches
We also have a well established Dyslexia Initiative which aims to provide assessment services, professional development, targeted tutoring, and parent support for individuals with dyslexia.
You can learn more about us at: https://lap.tcnj.edu
Registration Information
Online registration on Eventbrite is required
You do not need a PO# to register
If paying by purchase order - please select "pay by voucher"
Please contact us if you need an invoice for a PO to be created.
Payment Information/Timeline:
PO/Check must be received by May 9, 2023
Accepted form of payments are
Purchase Order
Check/Money Order
Credit Card(eventbrite only)
Payable To: The College of New Jersey or TCNJ
Mail to: The College of New Jersey PO Box 7718 Ewing, NJ 08628-0718 Education – Room 108 You may email or fax purchase orders to aspire@tcnj.edu, f. 609.637.5196. For any questions please contact George at aspire@tcnj.edu or 609.771.2540
About the organizer
The TCNJ School of Education provides high-quality academic programs to students studying at the undergraduate and graduate levels. With a legacy in education innovation dating to 1855, we are equally committed to our students and our profession. We prepare teachers, counselors, and school administrators who are critical thinkers and capable researchers. As lifelong learners, our graduates are poised to lead positive change throughout their careers, even as educational issues and practices evolve.

Founded in 1855 as the first teacher-training school in New Jersey, and the ninth in the nation, The College of New Jersey has a long commitment to the transformative power of education. Today, the School of Education is the steward of this legacy, and continues the college's original mandate to prepare active, informed, and self-reflective educators committed to the right of all students to learn, grow, and thrive. Guiding our work is the shared vision that teachers and other school professionals can and should be agents for positive social change.

Through meaningful, challenging academics and collaborative partnerships with the P–12 community, the School of Education has built a reputation for graduates who are well educated and well prepared for the challenges and opportunities of today's classrooms. In fact, TCNJ-educated teachers can be found in nearly every district in the state, and the School of Education is recognized throughout the region as the most in-demand source of talented new teachers, counselors, and administrators.

Our connections with the P–12 community allow us to proactively address unmet and emerging needs in education. In recent years, we have developed and launched innovative academic programs in urban education, middle school specialization, and environmental sustainability education, among others. Students and teachers are the direct beneficiaries of our extensive outreach efforts, from summer academies in the public schools to professional development collaborations with local school districts.


Located in suburban Ewing, New Jersey, the School of Education is housed in its own dedicated building. Opened in 2012, the three-story, 72,000-square-foot Education Building models the collaborative, technology-rich environment that our students will encounter in contemporary classrooms and schools. Learning spaces include standard and smart classrooms, a STEM classroom, model classrooms for early childhood and elementary education, and an observation room for counselor education as well as a computer lab, seminar room, auditorium, and extensive study and gathering spaces.