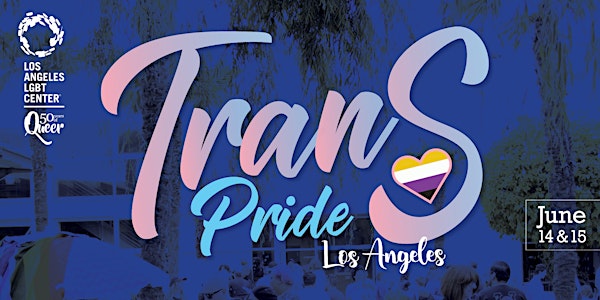 Big Queer Convo: Evolution of a Gender Revolution - The Emergence of the No...
Description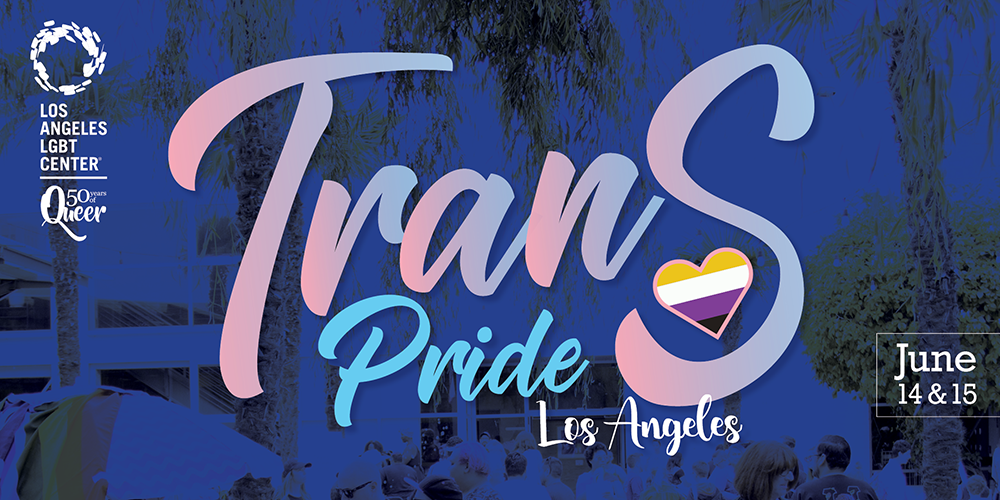 Trans Pride LA 2019 kicks things off on Friday, June 14 with a fresh and dynamic Big Queer Convo as we explore gender; our Non-Conforming/Non-Binary siblings and their relationship with the exsisting trans community as we explore the evolution of our gender revolution.
Moderating our panel this year is the Social Curator, World Changer and Director of Culture and Entertainment at Out magazine, Tre'vell Anderson. The panelists include Jacob Tobia, author of Sissy: A Coming-of-Gender Story, and Transparent cast member Alexandra Grey and actor/writer Miles McKenna.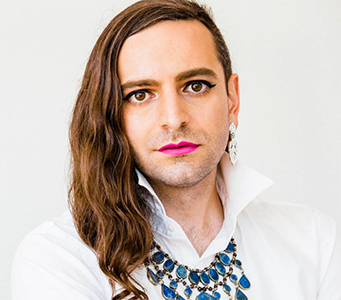 Jacob Tobia is a writer, producer, and author of Sissy: A Coming-of-Gender Story with Putnam Books at Penguin Random House. From interviewing former US Presidents to working with queer and trans youth, Jacob helps others embrace the full complexity of gender and own their truth, even when that truth is messy as hell. Currently living in Los Angeles, Jacob was recently named to the Biden Foundation's Advisory Council for Advancing LGBTQ Equality and the Clinton Global Initiative Honor Roll.
A member of the Forbes 30 Under 30 and the OUT 100, Jacob made their debut on the national stage when they were interviewed by Laverne Cox as part of MTV's The T Word. In 2015, Jacob was profiled by MTV in the one hour, GLAAD Award-nominated episode of True Life: I'm Genderqueer, and in 2016, Jacob created, coproduced, and hosted Queer 2.0, a first-of-its-kind LGBTQ series for NBC News. In 2017, they served as the Social Media Producer on Season 4 of Amazon's Emmy Award-winning series, Transparent and collaborated with Instagram and GLAAD to produce #KindComments, a custom campaign for Trans Day of Visibility that was viewed over 14 million times. In 2018, Jacob produced and starred in a critically acclaimed revival reading of the Pulitzer and Tony Award-winning play I Am My Own Wife and was announced as the new face of Fluide Beauty, a line of trans and queer-inclusive makeup.
A Point Foundation Scholar, Harry S. Truman Scholar, and recipient of the Campus Pride National Voice and Action Award, Jacob has captivated audiences at Harvard, Princeton, Columbia, Yale, South by Southwest, and conferences across the country with their message of personal fabulosity and social change. Their writing and advocacy have been featured on MSNBC, MTV, The Washington Post, The New York Times, TIME, New York Magazine, Teen Vogue, Playboy, The Guardian, and Jezebel, among others.
Originally from Raleigh, North Carolina, Jacob graduated Summa Cum Laude from Duke University with a degree in Human Rights Advocacy. Prior to their career in television, Jacob worked at the United Nations Foundation, the Human Rights Campaign, and the Astraea Lesbian Foundation for Justice. Jacob is an avid Sriracha devotee and has worn high heels in the White House twice (take that Donald!)


Alexandra Grey is an actress and musician best known for her role as Denise Lockwood on NBC's Chicago Med. Her guest-star credits include CBS's Codeblack, Drunk History, Doubt and the critically-acclaimed ABC mini series, When We Rise, directed by Oscar winner Dustin Lance Black.

Grey is a former homeless foster youth, now using her platform to blaze a trial for the transgender community. She was recently featured on the cover of "GayTimes" Magazine and listed in Variety as one of the Top 10 Transgender Actors to watch in 2019. Grey is currently guest-starring on the fifth and final season of The Amazon Series Transparent.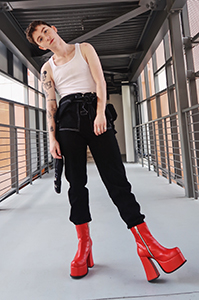 Miles McKenna is an actor, writer and Shorty Award winning social media creator who publicly came out as trans non-binary in 2017.
Last year, Miles headlined two nation-wide tours that covered a total of 35 shows across the country and starred in Hulu comedy series Grad Night, go90's Now We're Talking opposite Tommy Dewey, and can be seen in AT&T's scripted drama series, Guilty Party, with both seasons streaming now on YouTube. Miles has also tested for Joel Edgerton's new feature BOY ERASED and starred in Laure Terruso's film GOOD GIRLS GET HIGH.
Miles has creatively collaborated with such prominent companies like Google, HBO, Lyft and is active in various LGBTQ+ based charities across the nation. This year Miles is writing his first book - Out! - which will be published by Abrams Books in early 2020.


MODERATOR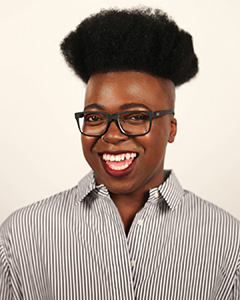 Tre'vell Anderson is an award-winning journalist, social curator, and world changer who always comes to slay! Currently the Director of Culture and Entertainment at Out magazine, they* have dedicated their career to centering those in the margins, grey spaces, and at the intersections of life through a pop culture lens.
Prior to Out, Tre'vell got their start in journalism at the Los Angeles Times where they created the beat of diversity in Hollywood with a focus on Black and queer film. During their four years at The Times, they covered every major red carpet in Hollywood and interviewed everyone from Viola Davis and Ava DuVernay, to fashion icon André Leon Talley. Tre'vell has also authored articles and spearheaded projects that received industry-wide attention, such as a feature on Black comedic actresses, a business analysis of the "Black films don't travel" myth in Hollywood, and a commentary piece on how race, white privilege, and bad attitudes impacted the 2017 Academy Awards conversation. Their work at the Los Angeles Times was recognized by the Online News Association, National Association of Black Journalists, NLGJA: The Association of LGBTQ Journalists, the Shorty Awards, and the Los Angeles Press Club.
A native of Charleston, SC, Tre'vell received their Bachelor's degree in sociology from "the nation's headquarters for Black male excellence," Morehouse College. A year later, the gender-nonconformer earned their Master's degree in journalism from Stanford University. In 2018, Tre'vell received the "Passing the Torch Award" from Better Brothers Los Angeles for their work in media. They are the president of the National Association of Black Journalists of Los Angeles and has made appearances on Fox Business Network, NBC Nightly News, Good Morning America, and Entertainment Tonight Live.
Follow them online at @TrevellAnderson on Twitter, @rayzhon on Instagram, and at out.com.
*Note: Tre'vell uses they/them pronouns.

FREE EVENT (RSVP required)


Friday, June 14 at 7:30 p.m. (doors open at 7pm)



The Village at Ed Gould Plaza's

Renberg Theatre
1125 N. McCadden Pl. Los Angeles, CA 90038



The Trans Pride edition of the BigQueerConvo is always a sell-out and seating is general admission, so get there early to make sure you get a seat! If you are not able to find seating in the theatre, we will provide overflow areas with video simulcast of the event.

Parking is available for this event in our new Anita May Rosenstein Campus but please consider using a ride sharing service such as Lyft or Uber.
Organizer of Big Queer Convo: Evolution of a Gender Revolution - The Emergence of the Non-Binary/Gender Non-Conforming Community and Their Place Under the Trans Umbrella