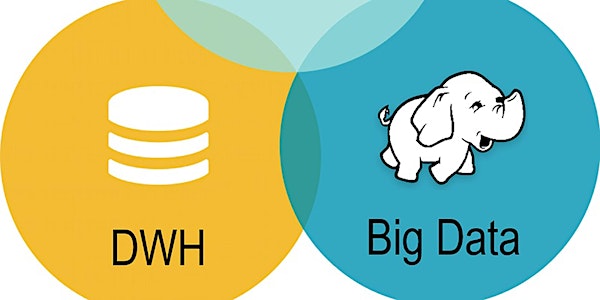 Big Data Management & Analytics | Abu Dhabi |Hadoop|Spark| ClassRoom| LAB
Event Information
Location
Al Maqam Tower, Sowwah Square,
Sheikh Zayed Road
ADGM Square, Maryah Island, Abu Dhabi, Abu Dhabi 0000
United Arab Emirates
Big Data Management & Analytics | Abu Dhabi |Hadoop|Spark| ClassRoom| LAB
About this event
Description
This is a practical fast-paced training to get you into Artificial Intelligence and Data Science field immediately. Our program focuses of three Modules: Big Data Management, Data Analytics & Visualization and Machine Learning.
Curriculum
We have created our learning paths in line with best Artificial Intelligence and Data Science Framework to support data and analytics knowledge development focused on four Modules: Big Data Management, Data Analytics & Visualization, Machine Learning, Deep Learning and Computer Vision..
Module 1 : BigData Management & Analytics
Today, organizations in every industry are being showered with imposing quantities of new information. Along with traditional sources, many more data channels and categories now exist. Collectively, these vastly larger information volumes and new assets are known as big data. Enterprises are using technologies such as MapReduce and Hadoop to extract value from big data. This course provides an in-depth overview of Hadoop and MapReduce, the cornerstones of big data processing. To crystalize the concepts behind Hadoop and MapReduce, write basic MapReduce programs, gain familiarity with advanced MapReduce programming practices, and utilize interfaces such as Pig and Hive to interact with Hadoop. You will also learn about real-world situations were MapReduce techniques can be used.
Module Sections are:
========================================
✓ M1:- Hadoop Introduction
✓ M2:- Hadoop Installation and Hands-on
✓ M3:- Introduction to ETL Tool (Pig)
✓ M4:- Introduction to Hive (Warehouse)
✓ M5:- Introduction to Map Reduce
✓ M6:- NoSQL Databases: Casandra and MongoDB
✓ M7:- Apache Spark Basics
=========================================================================================
More details about the event at:
http://www.nexteratechs.com/training/
#DataScience #Training #Python #Analytics #PowerBI #Tableau #R #MachineLearning #Predictive
#DeepLearning #ComputerVision #Artificial_Intelligence #AI #artificialintelligence
Date and time
Location
Al Maqam Tower, Sowwah Square,
Sheikh Zayed Road
ADGM Square, Maryah Island, Abu Dhabi, Abu Dhabi 0000
United Arab Emirates