Big data analytics examines large amounts of data to uncover hidden patterns, correlations and other insights. Welcome to the Future.
About this event
A Business Trend - are you being left behind?
Data analytics isn't new. It has been around for decades in the form of business intelligence and data mining problems.
Big data analytics is quickly gaining adoption. Enterprises have awakened to the reality that their big data stores represent a largely untapped gold mine that could help them lower costs, increase revenue and become more competitive. They don't just want to store their vast quantities of data, they want to convert that data into valuable insights that can help improve their companies.
Some of the key sectors of big data and analytics are being proactively used.
Healthcare
Fashion
Consumer products
Cybersecurity
Music
Media
Television media
Scientific research
Utilities
Ecommerce
Academia and Education
Banking
Healthcare
IT and Manufacturing
Retail and Transportation
So What is Big Data Analytics and Business Intelligence
Simply put, Big data analytics is the process of using software to uncover trends, patterns, correlations or other useful insights in those large stores of data.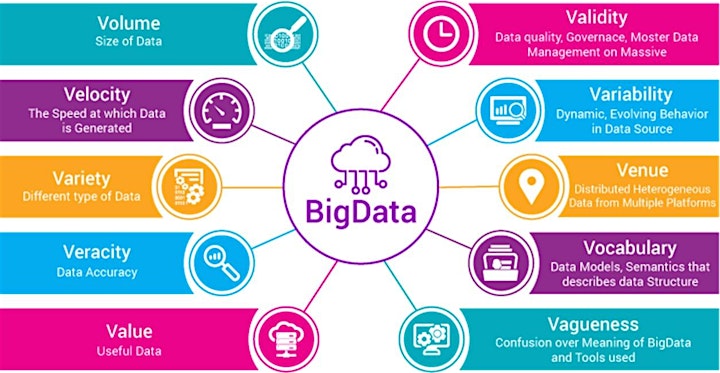 What will this program cover?
Data-driven Decision Making for Data-centric Organizations
What's Big Data? How does it relate to Data Science?
Business Case Study
A Peak into the world of Data Science, Machine Learning and Artificial Intelligence
The Manager's Role in Big Data and Business Intelligence
Who should attend?
Leaders of organizations
All managers of organizations
Talents and Change Managers
All High Potential Staff - Executive and Non-Executive
IT Professionals
To save yourself a space, click on the [Register] button in Eventbrite
This event is conducted online over Zoom
Date: Thursday, 12th August 2021
Time: 2:00pm-3:00pm (Malaysia/Singapore timezone - check your localtime here)
About your Facilitator
Julius Wee is the founder of Nikao Consulting and its Director of Training, Coaching and Development. He graduated with Computer Engineering and Computer Science and worked for a Fortune 500 Company for 10 years. He has also got an MBA from Charles Sturt University.
Prior to starting Nikao Consulting, he was a Business Coach, being certified by ActionCOACH, the world's number 1 business coaching franchise for 5 years. He has coached business leaders and owners from over 20 different industries, helping them to transform their business.
As the Director of Training, Coaching and Development - he has trained tens of thousands and created more than seventy leadership training programs for Corporate leaders, managers and staff over the last 13 years.
Organizer of Big Data, Data Science and Business Intelligence
About Us
Nikao Consulting was incorporated in 2003 by Julius Wee. The company was initially a franchise with Action International, now known as ActionCOACH.
In 2006, Nikao Consulting expanded its portfolio to Organizational Development - mainly in the areas of soft-skills training. This was to cater for more specific needs of bigger enterprises and want to develop the talent of the company further.
Nikao Consulting today brings powerful custom-designed leadership and personal development programs, as well as internationally renown programs such as Management 3.0 (https://management30.com/)
Contact Details
For more infomation about us, checkout our website at http://www.nikao-consulting.com/ or contact the master trainer at juliuswee@nikao-consulting.com