Big Data and Artificial Intelligence in Healthcare
Description


Big Data and Artificial Intelligence in Healthcare
Time: 9:00 AM - 10:00 AM PDT (12:00 PM - 1:00 PM EST), Friday, July 20, 2018
Zoom.us link will be sent 24 hours and 1 hour before the event.
Please RSVP, the registration will be closed at 11:59 AM, July 19, 2018.
Abstract:
This talk will review the recent development, application, prospect, and challenges of big data and artificial intelligence in healthcare. The speaker will also present multiple case studies to demonstrate how big data and AI are changing the healthcare industry. These advanced technologies include but are not limited to speech recognition, natural language processing, machine learning, image processing, and so on. The lecture will also discuss how these technologies support clinical decision making and workflow, improve quality of care and reduce costs.
Short Bios: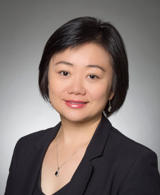 Li Zhou, MD, PhD, FACMI
Dr. Zhou is an Associate Professor at Harvard Medical School (HMS) and a Lead Investigator at the Division of General Internal Medicine and Primary Care of the Brigham and Women's Hospital. Dr. Zhou's primary research areas include natural language processing (NLP), temporal reasoning, knowledge representation, clinical decision support, and health information systems. Dr. Zhou served as a Senior Medical Informatician at Partners HealthCare Systems for more than 10 years. She has served as Principal Investigator and co-Investigator on many research programs funded by AHRQ, NIH, PCORI, CRICO, etc. Dr. Zhou directs the MTERMS Lab (http://mterms.bwh.harvard.edu/) and has led the design and development of multiple NLP systems.
Strategic Alliance: