Sales Have Ended
Registrations are closed
Should you have any questions regarding this event, please contact techevents@bloomberg.net.
Sales Have Ended
Registrations are closed
Should you have any questions regarding this event, please contact techevents@bloomberg.net.
Description
Big Apple Redux, Presented by IxDA New York and Bloomberg
Join us for the Big Apple Redux, a one-day conference in New York City featuring a selection of the best presentations from Interaction 17 and other leading UX conferences.
Every year numerous people are unable to attend and partake in this incredible opportunity – so we're bringing the conference to you!

WHEN
Saturday, May 13, 2017
11:00 - 17:00
Registration closes Wednesday, May 10, 2017
WHERE
Bloomberg L.P. Headquarters
731 Lexington Avenue
New York, NY 10022
SCHEDULE
11:00 - 11:30 Check-In and Refreshments
11:30 - 11:45 Opening Remarks
11:45 - 12:45 Opening Keynote
Unintuitive and Insecure: Fixing the Failures of Authentication UX by Jared Spool (from UX Immersion: Interactions)
12:45 - 13:30 Designing to Combat Misinformation by Chelsey Delaney (from Interaction 17)
13:30 - 14:00 Box Lunch
14:00 - 14:45 Data Futures
Exploring the Everyday Consequences of Increasing Access to our Personal Data by Daniel Goddemeyer and Dr. Dominikus Baur (from Interaction 17)
14:45 - 15:45 Closing Keynote
Designing Calm Technology by Amber Case (from IA Summit)
15:45 - 16:00 Closing Remarks
16:00 - 17:00 Refreshments and Networking, Bloomberg UX Lab Tours

Please see presentation details below.
---

ABOUT OUR SPONSOR


The Bloomberg Financial Products UX Team
How do we describe the design challenges posed by one of the world's most important financial software ecosystems? Complex and vast, for a start. And that's what Bloomberg's Financial Products UX team lives for. Solving big issues and defining the user experience for a product where billions of dollars are at stake. We operate in nimble, high impact teams within a company that values our work deeply. This is a place for passion and dedication, ideas and humility, where seriousness of purpose and a sense of humor are the fuel we run on.

Working at Bloomberg
We're looking for smart thinkers in our New York City headquarters! For passionate, talented, ready-for-any-challenge UX professionals across a range of experience levels, Bloomberg is the place to be.

Currently we are hiring for:
Senior UX Researcher
Senior Interaction Designer
Technical Writers
For more information, visit http://www.bloomberg.com/ux/ and click on "Careers." Or, contact Elaine Kwong, ekwong2@bloomberg.net, and Brian Trombino, btrombino@bloomberg.net.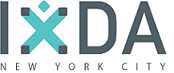 ABOUT OUR EVENT PARTNER
With over 80,000 members and more than 170 local groups around the world, the Interaction Design Association (IxDA) actively focuses on interaction design issues for the practitioner no matter his or her level of experience. IxDA is a novel kind of "un-organization" and relies on its passionate members to help serve the needs of the international Interaction Design community.

The IxDA New York City local group is a vibrant community of people interested in interaction design who meet monthly at face-to-face events. Programming is created by a volunteer group of local leaders and realized through the generosity of speakers, sponsors, and host partners. To learn more about IxDA, please visit http://www.ixda.org
---
ABOUT THE PROGRAM

Unintuitive and Insecure: Fixing the Failures of Authentication UX (from UX Immersion: Interactions)
by Jared Spool
Abstract
"Which username did I use?"
"Do they want my email address or my nickname?"
"Which password did I use?"
"What was my favorite vegetable when I created this account?"
Nothing wrecks a great user experience like a login form. Our password rules make it hard to remember what we've used, and stupid security questions lock us out of our accounts. And none of these security gymnastics actually prevent our personal information from leaking into the world. (In fact, we often inadvertently make it easier.)
Jared will walk you through:
How to best protect your users without making them frustrated.
How Amazon reduces fraud and makes money with a multi-state security model.
How to keep the Paranoids at bay without degrading the user experience. (More Details

)
Jared M. Spool is a co-founder of Center Centre and the founder of UIE. You'll also find him as the conference chair and keynote speaker at the annual UI Conference and UX Immersion Conference, and he manages to squeeze in a fair amount of writing time. He is author of the book, Web Usability: A Designer's Guide and co-author of Web Anatomy: Interaction Design Frameworks that Work. (Full Bio)
---
Designing to Combat Misinformation (from Interaction 17)
by Chelsey Delaney
Abstract

In 2013, the World Economic Forum (WEF) called the spread of "massive digital misinformation" a major global risk. WEF's warning mainly highlighted the effects of media-induced "digital wildfires" — misinformation that spreads quickly through digital means, usually unintentionally and through social media, or intentionally within an echo chamber of like-minded people. But, misinformation isn't new, and the digital context has brought awareness to it while exacerbating it. The long-term implications are starting to become very clear.

In this talk, I'll cover what contributes to misinformation, why it's important to tackle it, examples of long-term implications of misinformation in the context of global access to digital reproductive health care information and services, and strategic design solutions that can be applied to reveal the truth. (More Details)
Chelsey Delaney is the Director of Digital User Experience at Planned Parenthood Federation of America (PPFA), where she works within the Digital Product Lab — an innovation initiative based in Brooklyn, NY that aims to find new ways to meet people where they are using technology. (Full Bio)
---
Data Futures: Exploring the Everyday Consequences of Increasing Access to Our Personal Data (from Interaction 17)
by Daniel Goddemeyer and Dr. Dominikus Baur
Abstract
Increasing access to our personal data raises profound questions around ownership, ethics and the resulting socio-cultural changes in our everyday lives.

'Data Futures' is an MFA class that explores the social impacts that this informational omnipresence of our personal data may have on our future interactions.

This talk showcases some of the exercises, insights, issues and behavioral shifts that occur throughout the class and specifically highlights their symbolic relevance in the bigger context of working and designing with data as interaction designers.

Through a live experiment with the audience, it will recreate the experience of the class in a condensed form during the Interaction 17 conference. (More Details)
Daniel Goddemeyer is an interdisciplinary researcher and designer who explores new relationships with technology through research, experiments and product applications.
He is the founder of OFFC, a New York City-based research and design studio, that works with global brands, research institutions, and start-ups to explore future product applications for today's emerging technologies. (Full Bio)
Dr. Dominikus Baur works to make the form of data accessible in every situation. As a data visualization and mobile interaction designer and developer he is creating usable, aesthetic and responsive visualizations for desktops, tablets, and smartphones.
Dominikus holds a Ph.D. in Media Informatics from the University of Munich (Ludwig-Maximilians-Universität). His research focused on making our growing personal databases of media, status updates and messages manageable by everyone. (Full Bio)
---
Designing Calm Technology (from IA Summit)
by Amber Case
Abstract
Our world is made of information that competes for our attention. What is needed? What is not? We cannot interact with our everyday life in the same way we interact with a desktop computer.
Calm technology describes a state of technological maturity where a user's primary task is not computing, but being human. The idea behind Calm Technology is to have smarter people, not things. Technology shouldn't require all of our attention, just some of it, and only when necessary.

This talk will cover how to use principles of Calm Technology to design the next generation of connected devices. We'll look at notification styles, compressing information into other senses, and designing for the least amount of cognitive overhead. (More Details)

Amber Case studies the interaction between humans and computers and how our relationship with information is changing the way cultures think, act, and understand their worlds. Case is currently a fellow at Harvard University's Berkman Klein Center for Internet and Society and a visiting researcher at the MIT Center for Civic Media. (Full Bio)
Organizer of Big Apple Redux Presented by IxDA and Bloomberg
Connecting decision makers to a dynamic network of information, people and ideas, Bloomberg quickly and accurately delivers business and financial information, news and insight around the world.