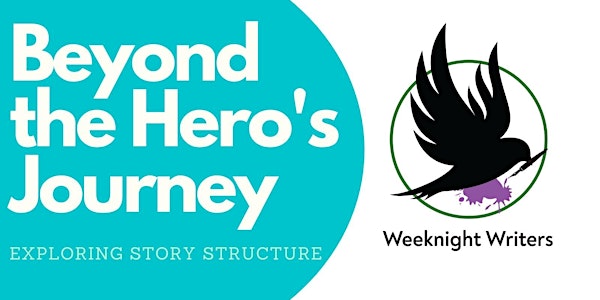 Beyond the Hero's Journey: Alternative Story Structures
Moderated by Mato Steger Featuring Jade Benjamin, Joyce Reynolds-Ward, Jimi Rodriguez, Jo Ladzinski, Jasmine Gower
About this event
Moderated by Mato Steger
Featuring: Jade Benjamin, Joyce Reynolds-Ward, Jimi Rodriguez, Jo Ladzinski, Jasmine Gower
The classic Heroic Quest or Hero's Journey method -- also known as the Archplot or Three Act method -- is foundational to fiction writing, yet only scratches the surface of story structure tools! While the traditional model is classic for many reasons, not all stories are best told through this structure. Alternative structures can offer other options to writers feeling limited by the constraints of the Hero Arc or struggling to organize a story's flow.
Structure, or "why and how the plot is revealed to the reader" works together with the events and interactions of the plot to shape a story's energy. The structure of scene organization can focus readers' attention and pull it through each scene to direct the overall impact of the story. Discover how using alternative story structures to go beyond the traditional Hero's Journey to embrace other archetypes and story arrangements can bring texture and cadence to your writing.
This panel is part of the Storycrafting Sessions: Exploring Story Structure conference. Exploring Story Structure is a 100% free virtual event hosted by the Weeknight Writers group. The event will feature five panels exploring various aspects of story structure, including alternatives to the Hero's Journey and self-assessment skills writers can use during editing.