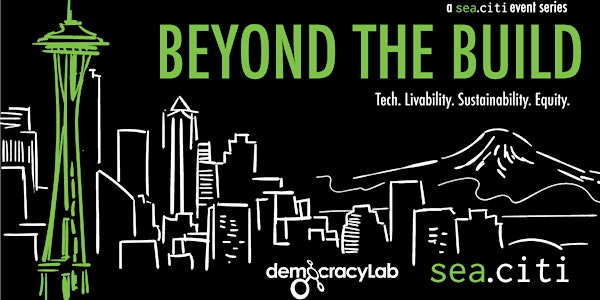 Beyond the Build - Data Driven Public Health Efforts for Fighting COVID-19
Join experts to learn more about the vaccine-related decisions being made, and how technology and open source data play a critical role.
About this event
Join Dr. Marguerite Ro from Seattle-King County Public Health and Jeremy Blaney from Tableau to discuss the importance of data in managing through this crisis.
As of May 1, all Washingtonians over the age of 16 will be eligible for a Covid vaccine. How quickly will you be able to get your jab? How soon after that will we reach herd immunity?
For the last year, COVID-19 data has been a driving force for how decisions are made. Join sea.citi and DemocracyLab for a conversation about how local and global organizations are processing and sharing data, efficiently communicating information to the community, and making decisions to help end the pandemic.
Speakers
Dr. Marguerite Ro, Chief of Assessment, Policy, and Evaluation, Seattle-King County Public Health
Jeremy Blaney, Product Leader for COVID-19 Data Hub, Tableau
Maria Karaivanova, Co-Founder & COO WhyLabs (moderator)