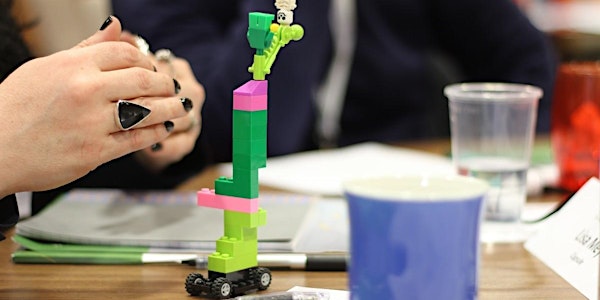 Beyond Resilience: Creative Leadership Practice in a World of Unorder
When and where
Location
Manchester Metropolitan University Business School Room 3.15 (North Atrium) All Saints Building Manchester M15 6BH United Kingdom
Description
Understanding and implementing the behaviours necessary to achieve resilience has perhaps never felt more important than it does now in this world of unorder.
This event focuses on Boosting Resilience: Survival Skills for the New Normal an intense, catalytic and boundary-pushing executive learning programme running from 2017 - 2019, funded by Arts Council England as part of their Building Resilience Programme.
The event
At this event, we will share the approaches taken to building resilience through creative leadership and the effective use of creative assets and intellectual property.
We will present key outcomes, findings and recommendations from the evaluation of the programme. Plus, we'll share our ambition and perspective on what's next.
We invite you to join us in building effective collaborations for resilient futures with an emphasis on crossing disciplinary boundaries.
Speakers:
Claire Pattison, Enterprise Fellow, Manchester Metropolitan University
Dr Thanasis Spyriadis, Senior Lecturer, Marketing Retail and Tourism, Manchester Metropolitan University

Dr Sara Jones, Principal Investigator, Boosting Resilience, Cass Business School
Dr Amanda Brown, Research Fellow, Cass Business School
Isla Wilson, Founder, Ruby Star Associates
Suzie Leighton, Director, The Culture Capital Exchange
Who is this event for?
This event is for attendees interested in interdisciplinary collaboration and making connections for future work. So, come along to network with other people who, like you, are curious and seeking a broader discussion on resilience.
Agenda
4pm – Tea, coffee and cake on arrival
4.15pm – Welcome and introduction from Claire Pattison (Manchester Met)
4.20pm – The roots of the Boosting Resilience programme, with Dr Sara Jones (Cass Business School)
4.30pm – Manchester Met Voice: Why was it important for Manchester Met to get involved? The value of co-creation and commercialisation, with Claire Pattison
4.35pm – How we co-designed a programme, with our participants, to build resilience in this context, with Dr Amanda Brown (Cass Business School)
4.45pm – Some of the things we learnt, how we overcame barriers, and new products, with Dr Thanasis Spyriadis (Manchester Met)
5.05pm – Commercialisation, with Isla Wilson (Ruby Star Associates)
5.45pm – What's next? Future Collaboration, with Suzie Leighton (The Culture Capital Exchange)
6pm – Celebratory drinks reception (wine, beer, nibbles, and pizza)

Manchester Metropolitan University will be delivering this event in collaboration with colleagues from the Centre for Creativity in Professional Practice, The Culture Capital Exchange (TCCE) and Cass Business School, who were partners in the project.