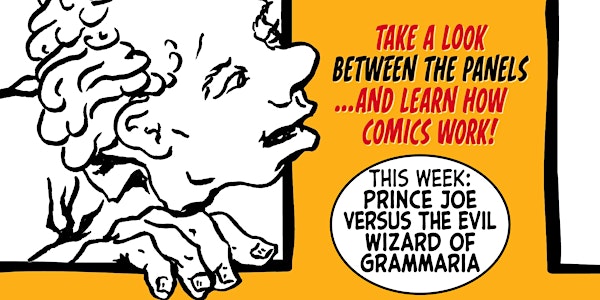 Between the Panels - Prince Joe Versus the Evil Wizard of Grammaria
Between the Panels is a series of comics workshops for teens and adults, empowering you to tell your stories in word and image.
Refund Policy
Contact the organizer to request a refund.
Eventbrite's fee is nonrefundable.
About this event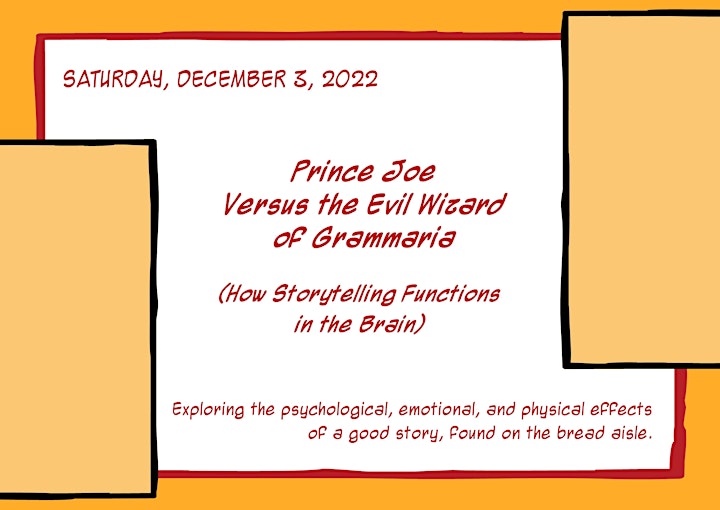 Improve your ability to communicate through word and image.
Uncover different aspects and perspectives on the comics-making process.
Explore the essence of what makes comics unique through invigorating and contemplative workshops.
Why not tickle your brain with comics?!!
This Week:
Prince Joe Versus the Evil Wizard of Grammaria (How Storytelling Functions in the Brain)
Prince Joe Versus the Evil Wizard of Grammaria will break down how the brain processes visual storytelling while you collaborate as writer, artist, and reader.
BETWEEN THE PANELS COMICS WORKSHOPS
FOR TEENS AND ADULTS
Workshops are Pay-What-You-Can. Suggested donation $25 per workshop. Need-based scholarships available.
DROP-IN STUDENTS ARE WELCOME
Materials are simple - pen (preferably dark) and paper or digital equivalent.
For more than 15 years, 7000 BC has been making and teaching the unique medium of comics. Rather than illustration-based workshops, participants combine word and image to create fast-paced, hands-on graphic storytelling. Join indie comics creators Jeff Benham, Bram Meehan, and Paul Ziomek as they guide you through the world of comics.
Click to learn more about 7000 BC or Between the Panels Workshops.
Between the Panels - Fall 2022
August 27 - December 10, 2022
All classes work individually or as a series. Workshops highlighted in blue are linked and currently available for registration. New workshops are made available 4 weeks before the workshop date. Register for all 16 workshops and you'll receive a Certificate of Completion from 7000 BC!
7000 BC is a Northern New Mexico-based organization providing opportunities for comics writers and artists to develop their personal styles and storytelling "voices," while promoting an understanding of the cultural significance of comic art through seminars and workshops.
Sol Arts DBA 7000 BC is a 501(c)(3) non-profit visual arts learning collaborative.