Between the Lines: Crusader Without Violence with Dr. Derryn Moten
Description
Lawrence Dunbar Reddick was an African American scholar, historian, and activist, and was named the second curator of the Schomburg Collection of Negro Literature after Arturo Schomburg's death in 1939. In 1959, Reddick wrote Crusader without Violence: A Biography of Martin Luther King, Jr., the first profile of the young leader before his rise to global prominence as a civil rights icon.
Join us as we celebrate the 60th Anniversary Edition of Crusader without Violence as it returns to circulation with new biographical details on Reddick, and a special introduction by Dr. Derryn Moten, professor of history and department chair at Alabama State University. Dr. Moten will be joined in conversation with Dr. Brian Jones, Associate Director of Education at the Schomburg Center for Research in Black Culture. Jones is an educator and activist who has contributed analyses of the politics and history of racism, social movements, and education.
This program coincides with the official opening of Crusader: Martin Luther King Jr. in the Latimer Edison Gallery. Register for the opening reception here.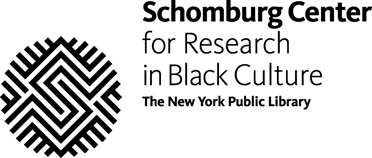 FIRST COME, FIRST SEATED
Events are free and open to all, but due to space constraints registration is requested. We generally overbook to ensure a full house. Registered guests are given priority check-in 15 to 30 minutes before start time. After the event starts all registered seats are released regardless of registration, so we recommend that you arrive early.

GUESTS
Please note that holding seats in the Langston Hughes Auditorium is strictly prohibited and there is no food or drinks allowed anywhere in the Schomburg Center.
AUDIO/VIDEO RECORDING
Programs are photographed and recorded by the Schomburg Center. Attending this event indicates your consent to being filmed/photographed and your consent to the use of your recorded image for any all purposes of the New York Public Library.
PRESS
Please send all press inquiries (photo, video, interviews, audio-recording, etc) at least 24-hours before the day of the program to Ayofemi Kirby at ayofemikirby@nypl.org.

Please note that professional photography and video recordings are prohibited without expressed consent.