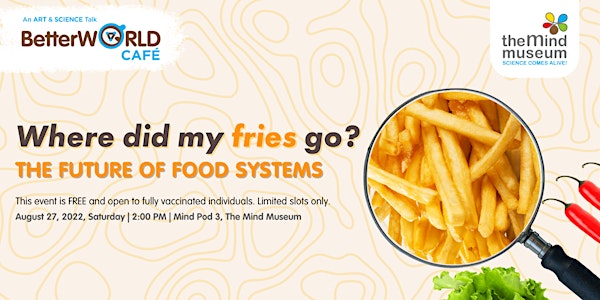 Better World Cafe: Where did my fries go?
The future of food systems
When and where
Location
The Mind Museum 3rd Avenue Taguig, NCR 1634 Philippines
About this event
The alarming news of global shortages of potatoes, wheat, lettuce, and even chili peppers has many people worried. What's causing this food fiasco and how do we cope with the shortages?
Learn about the journey and challenges that food faces from farm to table, how the kinds of food we eat, and how much or less of it can help us cope with the crisis. Join us in our Cafe Scientifique on August 27, 2 PM PST at The Mind Museum!