Better, Safer Buildings – Risks and Rewards – Who Pays? Who Benefits?
Actions and Detail Panel
Better, Safer Buildings – Risks and Rewards – Who Pays? Who Benefits?
Thu, February 2, 2017, 5:30 PM – 8:30 PM PST
Description
Better, Safer Buildings – Risks and Rewards – Who Pays? Who Benefits?
Holistic Building Upgrades for seismic safety and resource efficiency
Would you like the buildings you own, manage and work in to be safe, healthy, efficient and up to date?
Did you know that the USGS says there is a 72 percent probability of at least one earthquake of magnitude 6.7 or greater striking somewhere in the San Francisco Bay region before 2043?
Why not address multiple goals with one upgrade process?
Seismic: are you prepared for the next major quake?

Health: how can a building improve employee performance, health and happiness?

Efficiency: save energy and water; capture and reuse storm and waste water

Renewable Energy: produce and store clean power and charge electric vehicles

How can I pay for this? - learn about financing options, including commercial PACE and green loans. Projects can have net neutral or even positive cash flow.

Risk Management and Financing Strategies: optimize returns for owners and tenants
Expert Speakers:
Joe Euphrat, CleanFund Commercial PACE Capital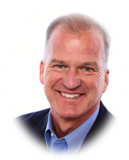 Joe has been in the investment banking and real estate business for over 20 years. While at E.F. Hutton and Lehman Brothers, he structured over $8 billion in financings for healthcare clients in the US. Most recently, Joe was Managing Director of Capital Markets for Jones Lang LaSalle and founder of Duke Healthcare Capital. He has advised on the structuring and sale of bonds, capital strategy and on overall real estate strategy for clients. Joe has been a guest lecturer at Stanford Business School and the USC School of Public & Health Policy and is an Honors Graduate of the Haas School of Business at UC Berkeley.
Lauryn Agnew, Bay Area Impact Investing Initiative

Lauryn Agnew serves as a resource to non-profit organizations for investment consulting services and provides fiduciary education and trustee training for public fund and non-profit board and committee members. For over 15 years Lauryn served as a trustee for the San Mateo County Employees' Retirement Association (www.SamCERA.org), and continues to serve the Girl Scouts of Northern California and the United Way of the Bay Area on their investment committees. She leads the Bay Area Impact Investing Initiative (www.baiii.org) in developing customized model portfolios across all asset classes for mission alignment under fiduciary standards of due diligence and performance expectations. Her research about impact investing has been published on place-based endowments, urban regions, and sustainable cities.

Jason is a structural engineer with 18 years of experience. His portfolio spans a wide range of projects, from giant observation wheels, to mixed-use high-rise structures, university buildings, hospitals, and office buildings. Jason is focused on the development and application of REDi the new Performance Based Design standards and research for the design of tall structures. His projects include 181 Fremont Tower, located in downtown San Francisco adjacent to the new Transbay Transit Center, which will arguably be the most resilient tall building on the West Coast of the United States when completed in 2017. At that time, it will be the second tallest building in San Francisco (802 feet). The tower was designed to exceed CBC-mandated (California Building Code) earthquake performance objectives for new tall buildings by following a "resilience-based-design" approach.

David Kaneda, Integral Group
David Kaneda has over 20 years of extensive experience in the building services industry in North America and Europe. As a Managing Principal, his responsibilities include strategic planning, sustainability research, peer review, conceptual design, and interdisciplinary coordination. David shares his in-depth knowledge with various advisory boards, and has contributed to programs for the US Department of Energy (DOE) and the CEC's Public Interest Energy Research (PIER) program. He has played a vital role in several award-winning lighting design projects and has been recognized by the National Register of Peer Professionals. David is sought after as a presenter and has delivered presentations on sustainable electrical design at conferences and universities throughout North America.
John Vipiana, Senior Vice President, Heffernan Insurance Brokers

John Vipiana is the Real Estate Practice Leader for Heffernan, one of the largest insurance agencies in the United States. They provide comprehensive insurance solutions and financial services to businesses and individuals across the country. John has 20 years of experience meeting the risk management and insurance needs for Real Estate Professionals, including owners, managers and developers on a nationwide basis. He owned and operated his own retail insurance brokerage for five years before coming to Heffernan. John is also a category one cyclist.
Moderator: Marianna Grossman, Managing Partner, Minerva Ventures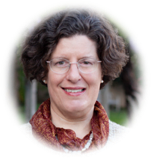 Marianna leads Minerva Ventures, which works with companies and cities to align strategies, products and services to address climate change at the scale. For many years she led Sustainable Silicon Valley, a multi-sector network applying ingenuity to create a sustainable region and world. Formerly, she was Partner at Minerva Consulting and had corporate roles in the automotive, computer and semiconductor industries. Board Service: California Climate Adaptation TAG, Transportation Choices for Sustainable Communities, Sustainability Committee of the SF Bay Area Super Bowl 50, ILFI California Congress, Climate Music Project and climate advisory council for City of Palo Alto. Education: MBA, Yale University. BA, cum laude, with distinction in Policy Studies, Dartmouth College.
Agenda:
5:30 - 6:00 Registration, Networking, Appetizers
6:00 - 7:45 Program
7:45 - 8:30 Networking and Refreshments
Who Should Attend:
Building Owners

Property Managers

Commercial Tenants

Multi-family Owners and Developers

Chambers of Commerce

Building Depts from Cities

Sustainability Managers

Corporate Real Estate
Sponsor:


Community Sponsors: