Better Leads, Better Drugs - Innovation in Screening Libraries
Description
The Academic Drug Discovery Consortium invites you to hear about the latest ideas in small-molecule library development at, "Better Leads, Better Drugs: Innovations in Screening Libraries."
Scientists engaged in drug discovery and chemical biology know that a screen is only as good as the molecules that go into it. But with the vast potential chemical space, how do you decide what to include in your virtual, high-throughput, or fragment-based screens? This event will bring together drug-seekers from academia and industry focused on the application of new technologies and computational tools to tackle this question in order to deliver higher quality leads.
This 1.5-day meeting will create a dynamic, interactive environment for presentations and discussion, and also includes a ½-day networking session for one on one partnering meetings between participants and round table discussions on key topics Sharing libraries among academics; Informatics including data management flow; Virtual screening software tools and open source software.
Exhibition and sponsorship
An exhibition will take place alongside the conference during refreshment breaks for companies and related organisations who may wish to exhibit. For further information and prices, please email: jayshree.mistry0615@gmail.com
Note: Spaces are limited so early application to secure space for your stand is recommended.
Posters - Deadline extended to 15th April 2019
Posters are encouraged. Relevant topics include chemical methodology for library synthesis, design of innovative chemical libraries using computational and experimental approaches, and case studies demonstrating the value of a designed library. Please submit a one-page abstract to jayshree.mistry0615@gmail.com by 15th April 2019 with" Better drugs, Better leads - poster abstract" in the subject line.
There is a poster prize consisting of a certificate and a £100 book voucher to be awarded for the best poster, sponsored by our media partner, MedChemComm.
Wednesday 8th May 2019
8:30 Conference Registration, Materials Pick-up, Morning Coffee and Breakfast Pastries
9:15 Welcome Session Chair - Michelle Arkin; University of California San Francisco, CA
9:20 Discovery of novel chemistry for new biology from within a billion compounds you can buy in 6 weeks; John Irwin, University of California San Francisco Pharmaceutical Chemistry, California
The number of compounds that can be purchased for experimental testing doubles every two and a half years. To identify compounds to test, we have developed ZINC, a database of commercially available compounds for virtual screening. In 3D, we use UCSF DOCK to prioritize molecules that fit the site using a physics-based scoring function. In 2D, the website supports Tanimoto and Dice similarity search simplifying analog-by-catalog projects. We have also annotated all purchasable compounds with target predictions using the Similarity Ensemble Approach and Tanimoto similarity to the nearest bioactive. Novel chemotypes that we have recently discovered for biologically important targets will be presented.
9:45 Innovative chemical libraries to enable public sector drug repurposing, chemical biology, and novel medicinal chemistry; Ajit Jadhav, National Institutes of Health/NCATS
Small molecules can serve as novel pharmacological tools that shed light on biological pathways or processes. They span the spectrum of approved or investigational therapeutics that can be repurposed for diseases of unmet medical needs to novel medicinal chemistry optimized preclinical probes for unprecedented biological targets. We describe the assembly of high-quality chemical libraries that are versatile as biology-agnostic and disease-agnostic tools that enable a wide scope of applications. These libraries are created for the purpose of use in collaborations between investigators in academia, disease foundations, and public sector agencies. Drug repurposing libraries are comprehensive in their composition of approved and investigational drugs. We also describe a combination screening library that is uniquely formatted to enable high throughput multi-dose combination studies. The chemical biology library includes over 10,000 well annotated pharmacological tools intended as best-in-class probes to interrogate mechanism of action studies, biological pathways & processes, and phenotypic drug discovery. Finally, to support medicinal chemistry optimization for novel targets or phenotypes, we describe a library of over 130,000 compounds of highly novel and diverse chemotypes that are enriched with stereochemical diversity and optimal therapeutic lead like properties. All libraries are assembled in a unique dose response format to enable high throughput pharmacology and the generation of informative datasets for our collaborations.
10:10 Creating Virtual Chemistry Laboratories for Chemists to use in Cyberspace; Nicolas Moitessier; McGill University; Canada and founder of Molecular Forecaster
The complex small molecules featured in recent drug discovery campaigns often require a high level of efficacy, novelty, and purity. Although chemical vendors are numerous, highly functionalized molecules may be expensive or simply unavailable. Here, we present a fully-integrated and fully-automated virtual chemical library software for organic and medicinal chemists (distributed by Molecular Forecaster). Users select a reagent library and can then draw their own chemical schemes or source from our default database. We demonstrate how the resulting combinatorial libraries can be used in the context of simulating an entire chemistry project, like structure-based drug design or organocatalysis. The focus of these developments is user-friendliness, likelihood of synthetic success, and customization.
10:30 Refreshment and networking break in the exhibitor hall
11:00 Session Chair - Jayshree Mistry, Modgraph Consultants Ltd, UK
11:00 An approach towards enhancement of a screening library: The Next Generation Library Initiative (NGLI); Knut Eis; Principal Scientist, Medicinal Chemistry, Bayer AG, Berlin
Pharmaceutical companies often refer to 'screening their library' when performing high-throughput screening (HTS) on a corporate compound collection to identify lead structures for small-molecule drug discovery programs. Characteristics of such a library, including the size, chemical space covered, and physicochemical properties, often determine the success of a screening campaign. Therefore, strategies to maintain and enhance the overall quality of screening collections are crucial to stay competitive and to cope with the 'novelty erosion' that is observed gradually. The Next Generation Library Initiative (NGLI), the enhancement of Bayer's HTS collection by 500 000 newly designed compounds within 5 years, is addressing exactly this challenge.
11:25 Targeted Protein Degradation as a Novel Therapeutic Approach; Stewart Fisher; Chief Scientific officer; C4 Therapeutics, Inc; Watertown, MA
Legacy bioactivity data for compound libraries can come from a diverse set of sources and provide an abundance of heterogeneous activity claims. We demonstrate that integrated, large-scale bioactivity data can be used to quantitatively rank high quality tool compounds and to construct a mechanism-of-action (MOA) box of probes for phenotypic screening. Construction of such an MOA Box is described, where a combination of automated knowledge and crowdsourcing inform nominations, triaging, and acquisitions of tool compounds. Further, legacy primary and secondary screening data can be re-purposed to create biological fingerprints for compounds. Our results suggest that biological fingerprints are a powerful and reliable way to create diversity sets and expand upon phenotypic screening hits.
12:15 Screening diverse libraries of constrained bicyclic peptides by phage display yields high quality hits for development of novel therapeutics; Kevin McDonnell; VP Chemistry; Bicycle Therapeutics; Boston, MA
Peptide macrocycles are a rich source of drug candidate molecules. In attempts to create high potency binders, medicinal chemistry can be deployed to rigidify secondary structure and introduce non-natural modifications to enhance local binding interactions. However, these improvements may "use up" valuable molecular real estate, leaving few options for improvements in pharmaceutical properties. Bicycles® are a new class of constrained peptides that are discovered using chemically modified phage display libraries with tremendous diversity. The resulting peptides require significantly less chemical manipulation to achieve potent binding leaving more scope to introduce modifications to deliver drug-like properties.
12:40 Lunch with posters and networking session in the exhibitor hall
14:00 Session Chair –Stephen Frye, University of North Carolina, Eshelman School of Pharmacy, NC
14:00 RNA-Targeted Drug Discovery; Gerald Joyce; Institute Director; Genomics Institute of the Novartis Research Foundation; La Jolla, CA
The vast majority of validated targets for drug discovery are proteins. There also have been substantial efforts to target RNAs based on either their primary structure or local secondary structure, but there have been only sparse efforts to target tertiary structured RNAs using low molecular weight compounds. Proof of principle for the specific recognition of tertiary structured RNAs comes from aptamers and riboswitches, although these are RNAs that have evolved to bind the ligand rather than ligands that were optimized to bind the RNA. In order to discover low molecular weight compounds that target disease-relevant tertiary structured RNAs, we have turned to ultra-high-throughput screening technology and explored libraries of millions of compounds. Screens and counter screens are performed at the level of the RNA, the corresponding RNP, and the relevant cellular phenotype. The result has been a surprisingly rich harvest of hits that have the potential to be optimized to therapeutic candidates. Many disease-related pathways include a critical RNA component that harbors a region of well-defined tertiary structure, where alteration of that structure disrupts the RNA's function. Although still in its infancy, RNA-targeted drug discovery has the opportunity to expand the range of therapeutic opportunities, especially where no suitable protein target is available.
14:25 Human kinase repurposing strategies for neglected tropical disease drug discovery; Lori Ferrins; Project leader; Northeastern University; Boston, MA
Drug Repurposing is an attractive strategy for neglected tropical disease (NTD) drug discovery, which has been proven to shorten the overall development timeline and yield several approved drugs for NTDs; for example, eflornithine, originally an anti-neoplastic agent, is approved for the treatment of human African trypanosomiasis (HAT), and amphotericin B, developed as an antifungal, is an approved treatment for leishmaniasis. Our lab primarily focuses on the application of a variety of repurposing strategies that repurpose drugs, clinical candidates, and investigational chemical matter that has been developed for other indications to provide hit compounds for subsequent optimization as antiparasitic agents. There has been significant investment from pharmaceutical companies in kinase-targeted programs, and compounds made as part of these campaigns are ideal candidates for lead repurposing; given the numerous reported essential kinases in pathogenic parasites, each with a homolog in humans. This, alongside the wealth of information regarding the human kinase pharmacophore, enables a rapid understanding of selectivity.
Lori Ferrins, Westley Tear, Seema Bag, Michael P. Pollastri

14:50 Designing, curating and nmr screening new fragment libraries for discovering small-molecule drug leads; Steven LaPlante; INRS (Institute Armand-Frappier); University of Quebec and founder of NMX Research and Solutions Inc.

Discovering the starting material for new drugs is an essential step for targeting diseases. Fragment-based lead discovery (FBLD) is becoming a viable complement and alternative to traditional high-throughput screens for discovering the seeds of future drugs. FBLD involves the screening of libraries of small-molecule compounds (fragments) to search for binders to target proteins. These binders can then be used as chemical biology probes, functional modulators or scaffolds to custom design potent inhibitors. Central to FBLD is the quality of the screening library. This presentation will describe the practical processes employed in creating new fragment libraries where a combination of cheminformatics and experimental NMR filters were employed to remove undesirable compounds (reactive, toxic, unstable, aggregators, etc.), and to prioritize desirable compounds (3D dimensionality, biocores, solubility, substructures). Using these stringent criteria, a starting set of ~8000 compounds was reduced to an enriched subset of 1,604 compounds which are ideal for 1H NMR screening. Similar strategies were then applied to create other collections including an 19F library. As an ensemble, the approach of combining cheminformatics and experimental NMR curation is proving valuable for effective and efficient screening for drug leads.
15:15 Refreshment and networking break in the exhibitor hall
15:45 Session Chair – Yun Ding, Scientific Leader, GSK Associate Fellow, GSK, Cambridge, MA
15:45 Unleashing DNA-Encoded Library Technology: Drug discovery and Beyond; Letian Kuai; Senior Director, Head of Biology & Informatics; Wuxi Apptec

DNA Encoded Libraries (DELs) use unique DNA sequences to barcode each chemical warhead to enable affinity screening with billions of compounds against a target protein. This unprecedented capability has enabled researchers to synthesize and analyze numerically large chemical libraries to identify hits rapidly with very low cost. Therefore, the DEL technology has become a popular platform in the drug discovery industry. In addition, the natural strength of this technology to discover affinity molecules with SAR could lead to a wide range of potential applications. This seminar will also focus on novel concepts of the DEL technology as well as some of the challenges, where the hidden capability of DEL has just started to be uncovered.

16:10 From DEX Library Design to Preclinical Candidate: Case Study of the Discovery of X-165; Ying Zhang; Senior Director of Discovery Chemistry; X-Chem Inc.

The DNA encoded platform at XChem is a lead generation engine for the early stage drug discovery. It allows for the synthesis of highly diverse libraries of billions of small molecules. Consideration of lead-like physicochemical properties and 3-D topology of molecules during the library design stage leads to the identification of novel clusters of high-quality leads directly from DEX libraries utilizing affinity-based target selection process. An overview of the technology and a case study of the discovery of preclinical candidate X-165, a novel potent autotaxin inhibitor for the potential treatment of IPF, will be presented.
16:35 DNA-Encoded Library: Diversity via Building Blocks and Scaffolds; Katelyn Billings; Investigator; GlaxoSmithKline

DNA-encoded library technology (ELT) is a powerful tool for hit identification and target validation programs in GlaxoSmithKline. A primary factor for the success of the technology is the chemical diversity of the libraries. In this presentation, we will discuss the important role of building blocks and scaffolds towards the diversity of library and the desired building blocks and scaffolds for ELT libraries.

17:00 – 19:00 Poster session with announcement of winner over beer and wine in the exhibitor hall
Thursday May 9th 2019

This day is intended for you to be able to arrange 1:1 session with your contacts as well as being able to attend any of the round table discussions that may be of interest to you.
8:30 Conference Registration, Morning Coffee and Breakfast Pastries
08:30 Conference Registration, Morning Coffee and Breakfast Pastries
09:00 Sharing libraries among academics
10:00 Virtual screening software tools and open source software
11:00 Refreshment and networking break in the exhibitor hall
11:30 Informatics including data management flow
12:30 Wrap up & End of conference in the exhibitor hall
Venue address:
http://theconfcenter.hms.harvard.edu/
Delegate fees
ADDC Members $150 USD
Non ADDC Members $200 USD
Students Free (No food and drink) (limited number available, once sold out, please purchase a ticket with food and drink voucher)
Students $60 USD (food and drink voucher)
Delegate fees for Members and non-members includes food and beverage for the one and half day event (breakfast, lunch, and reception) and will be provided with the appropriate vouchers. If you are a student and wish to have the food and beverage package, the fee for the vouchers will be $60.
Hotels nearby:
url: https://protect2.fireeye.com/url?k=b80b8c74-e44be122-b80bab69-0cc47adb57f0-1699f0043bc19239&u=https://www.google.com/maps/d/u/0/viewer?msa=0&ie=UTF8&ll=42.34528700000003%2C-71.10034000000001&spn=0.029562%2C0.054932&z=14&mid=1b8GX3M4LqmrCBA_T18urUJsq7uc
Excellent value B&B, hotels are:
The Beacon Inn (http://www.beaconinn.com)
Organising committee
Chair: Michelle Arkin, UCSF, Chair for ADDC
Co-chair: Caroline Shamu, Harvard Medical School
Stephen Frye, UNC, ADDC
Matthew Hartman, ADDC
Jayshree Mistry, Modgraph Consultants
Aubrey Mendonca, Chemroutes
Yun Ding, GlaxoSmithKline
Steven LaPlante, University of Quebec, Visiting professor Broad Institute
Bernhard Paul, Carinth Consulting, LLC
*The Academic Drug Discovery Consortium is not affiliated with Harvard University, nor is Academic Drug Discovery Consortium a Harvard University program or activity.
We are grateful to our sponsors which enables low registration fees for our delegates and young scientists
Major Sponsor : Day 1

Platinum Sponsors: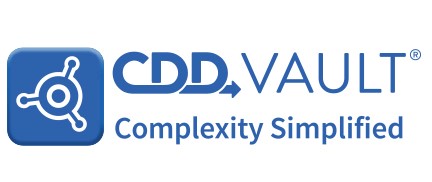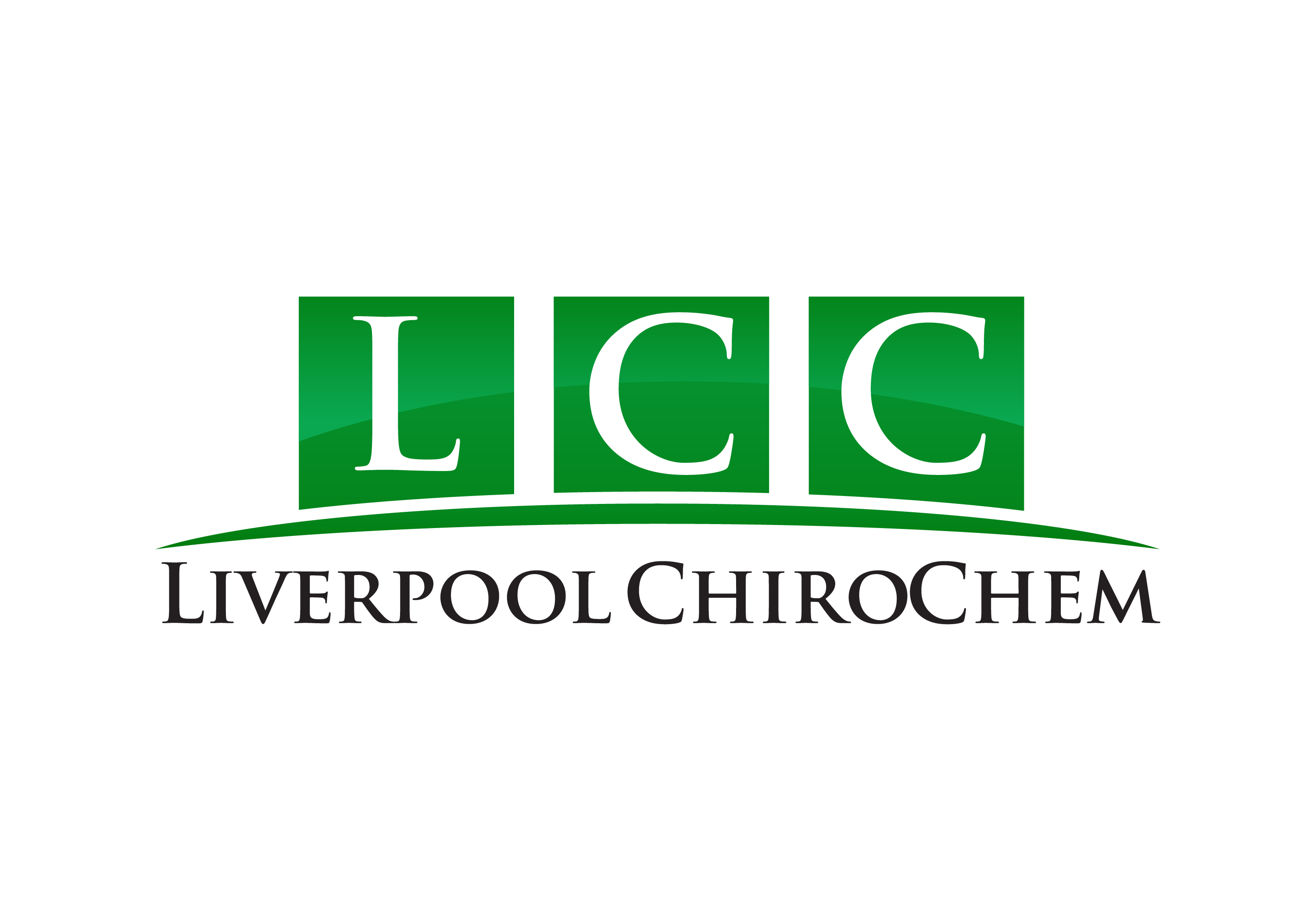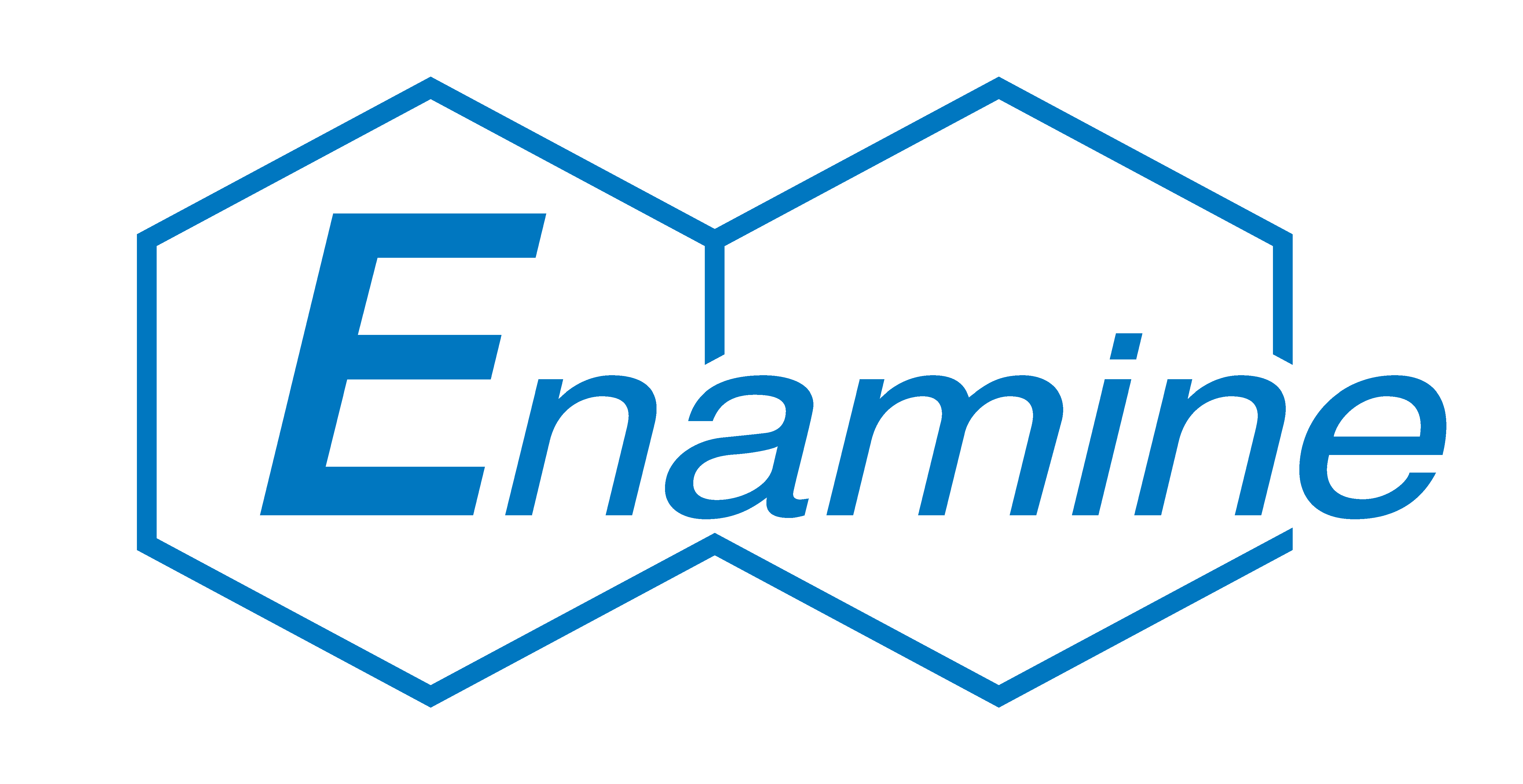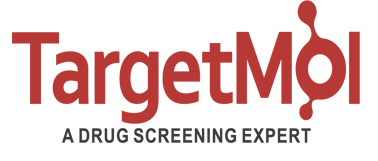 Gold Sponsors:





Silver: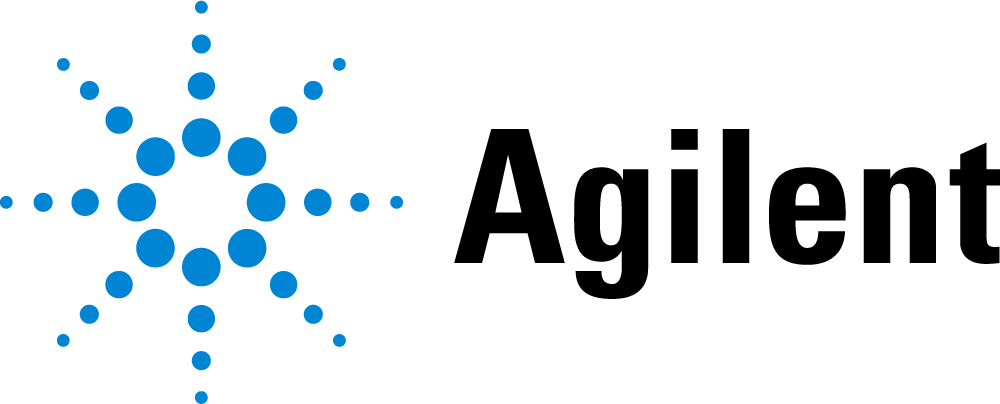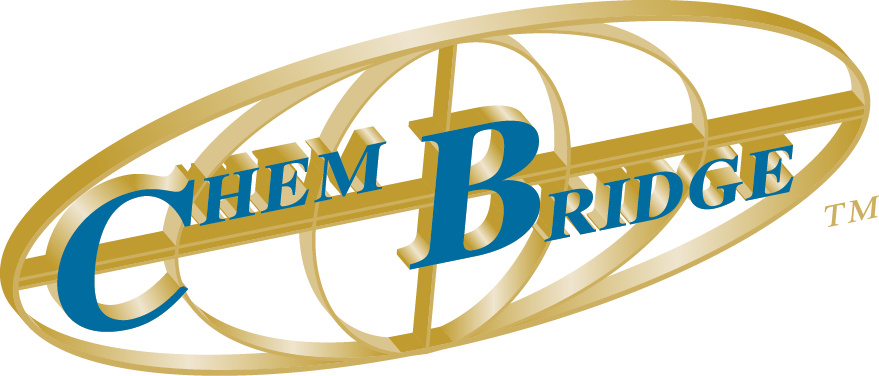 Bronze sponsors:
Schrödinger, Inc.
We are grateful to our media partners:


Organizer of Better Leads, Better Drugs - Innovation in Screening Libraries