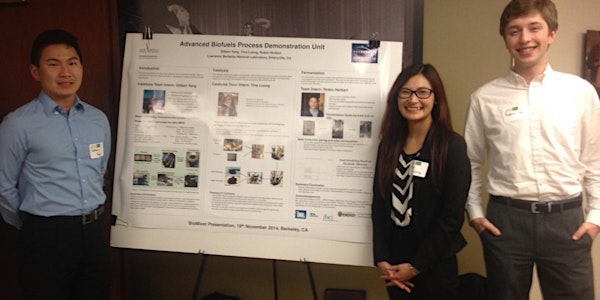 Berkeley-Emeryville BIO: student presentation night for Bio2Market program
Event Information
Location
Splet Theater & Zaentz Center Lobby 2600 Tenth Street (x Parker) West Berkeley
Description
On Thursday December 10th, our special guests will be the Bio-Manufacturing to Market program students from UC Berkeley.
Please come hear highlights of their experiences with East Bay industry and gov't partners, Zephyrus Biosciences, Farmatic, Nosocom Solutions, Kiverdi, Eko Devices, Nodexus, and the Advanced Biofuels Process Demonstration Unit (ABPDU) through tag team lightning presentations and posters.
You'll have opportunity to meet a fantastic, dynamic group of students--our future bio scientists and engineers--and their industry mentors. We would love to see you there!
Date and time
Location
Splet Theater & Zaentz Center Lobby 2600 Tenth Street (x Parker) West Berkeley