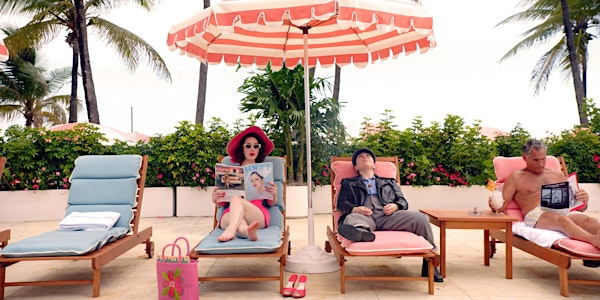 Bergdorf Goodman x 'The Marvelous Mrs. Maisel' Immersive Pop-Up Experience
Location
Bergdorf Goodman
754 5th Avenue
8th Floor Private Event Space
New York, NY 10019
Description
Join us for an interactive experience inspired by Season 3 of The Marvelous Mrs. Maisel, open from Saturday, October 19, 2019 through Saturday, November 2, 2019 at the iconic Bergdorf Goodman store in New York City.
Step into Midge Maisel's world and travel with her through Season 3 by visiting one of her tour stops in Miami and experiencing the luxury of the city's hotel and nightlife scene. Sip champagne and lounge in the lobby while you listen to the piano, discover costumes from the show on display, take pictures and pretend like you're back in 1960.
Installation designed in collaboration with DeVinn Bruce, Amazon Prime Video & Bergdorf Goodman.
Date: October 19, 2019—November 2, 2019
Time: 3 viewing sessions will be available each day
· Monday through Friday: 3:00pm - 7:00pm
o Session 1: 3:00pm - 3:45pm
o Session 2: 4:00pm - 4:30pm
o Session 3: 4:45pm - 5:30pm
o Session 4: 6:15pm - 7:00pm
· Saturday & Sunday: 1:00pm - 5:00pm
o Session 1: 1:00pm - 1:45pm
o Session 2: 2:30pm - 3:15pm
o Session 3: 4:00pm - 4:45pm
Ticket free of charge; reservation to be made for individual sessions.
All ages welcome.
Please contact alissa_bell@bergdorfgoodman.com with any questions or concerns.
No animals. No tickets will be sold on-site. No exceptions.