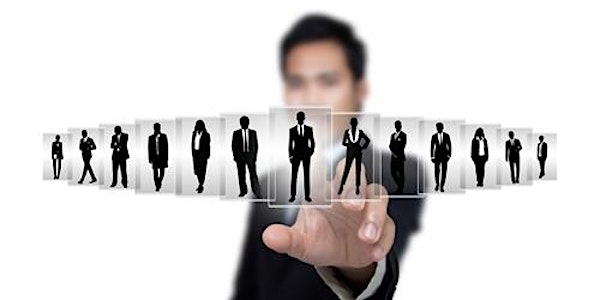 Behavioral Threat Recognition and Prevention (BTRAP) and Crowd Manager Training (Afternoon Session)
When and where
Location
REGISTRATION CLOSES AT NOON, 11/15/19. Exact location will be sent to cleared registrants. Claremont, California, CA 91711
Description
Behavioral Threat Recognition and Prevention (BTRAP) and Crowd Manager Training (Afternoon Session)

**These classes will be combined to address critical issues for the upcoming holidays where both sets of skills will be necessary**
Registration closes at noon, November 15, 2019
Behavioral Threat Recognition and Prevention (BTRAP is a four (4) hour seminar that introduces participants to a conceptually sound, operationally relevant, sustainable method of assessing those on a pathway to targeted violence. Participants will learn techniques and methodologies designed to improve community safety and establish a collaborative and comprehensive community safety net. Case examples of successful outcomes achieved through collaboration and partnerships with public and private stakeholders will illustrate the benefits of an informed and integrated community with a common mission.

Dr. Tony Beliz, Ph.D. is a licensed clinical and forensic psychologist. He has lectured nationally and internationally on Behavioral Threat Assessment, Targeted School Violence, Emerging Trends in Targeted Violence, and Trauma Event Management. He currently is a consultant to private and public threat management teams. Dr. Beliz retired in 2014 after 14 years as Deputy Director, Emergency Outreach Bureau, County of Los Angeles Department of Mental Health (LACDMH), and developed various field-based programs focused on critical incidents and psychiatric emergencies in Los Angeles County. Teams responded to incidents such as the 2013 LAX shooting, barricade or hostage situations, acutely suicidal or homicidal persons, and celebrity or high-profile stalkers or persons-of-interest. A lecture worldwide, with extensive "expert" appearances in the media, U.S. and overseas, Dr. Beliz is one of the foremost authorities on this topic, and an amazing instructor.

The Learning Objectives cover key knowledge areas such as:
* Personality and behavioral characteristics present in disconnected or disaffected individuals
* Indicators of potential susceptibility to extremist views
* Factors fostering vulnerability to recruitment and radicalization by domestic or foreign individuals or groups.

Crowd Manager Training is a fast-paced 60-minute seminar designed for those positions needed at large assembly events. National Fire Protection Association and both state and local codes require one trained Crowd Manager for every 250 attendees to any large event. This course is the best training available for those critically important positions. Crowd Manager Training explains the role of this position in a variety of circumstances where effectively managing the crowd can save lives, reduce suffering and mitigate risk.

Learning Objectives:
* Understand Lessons Learned from Emergency Case Studies
* Understand the Movement Scenarios of Crowds and the Crowd Manager's Role
* How to Operate a Fire Extinguisher
* Understand the Crowd Manager Role in an Active Shooter Scenario
* Understand the Crowd Manager Role in Gas Leak, Flood and Power Outage Scenarios
* Understand the Checklist of Key Items to be Reviewed in a Crowd Event, and Components of the acronym ESCAPE - Exits, Storage, Capacity, Aisles, Protection, Emergency
COST: $10.00 Donation

(No Refunds)
Any registration issues, please e-mail: info@infragardlosangeles.org

Non-InfraGard Member Registration: Please email rrieger@infragardlosangeles.org with the following information: your full name, employer, job title, and how you learned of this course.


Registration closes at noon, November 15, 2019. Registration requests made after this time will not be considered. All guests must register on Eventbrite and be approved by InfraGard Los Angeles. Unregistered guests may not attend. InfraGard Los Angeles reserves the right to cancel any registration at any time or refuse entry of any attendee.



---