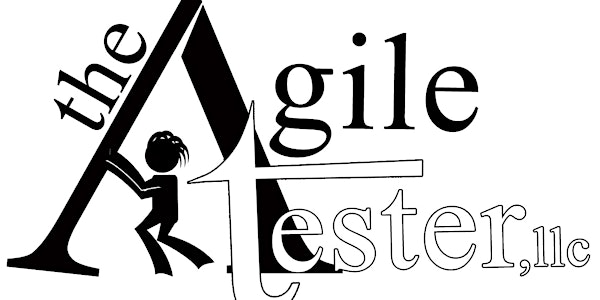 Behavior Driven Development for Agile Teams: 2-Day Workshop (Denver/Boulder)
When and where
Location
Aloft Broomfield Denver 8300 Arista Place Broomfield, CO 80021
Refund Policy
Contact the organizer to request a refund.
Description
In this 2-day course you will learn how to build quality into your product while controlling scope and avoiding duplicated efforts. We will learn how to apply a 'whole-team' approach to quality and how to orchestrate feedback from your tests in order to be extremely effective. We will learn why the traditional approaches to test automation don't yield the returns we require and why these approaches do not increase quality despite being expensive and costly to maintain.
This course is implemented as an interactive workshop aiming for about 50:50 lecture to lab ratio. Students will have fun, be energized and ready to apply this skill upon completion of this extremely engaging workshop.
We want product owners or non-technical business stakeholders, developers and tasters, as well as anyone interested in learning the craft of Behavior Driven Development (BDD) to attend.
Why?
The pattern repeats itself every day. Many teams implement Scrum or other iterative practices in their quest to be Agile. Initially it appears to work great as the team can just go fast. But, just as quickly as they got started, they discover that they can no longer go fast—that the architecture has devolved, the code is a mess and the team starts to discuss "technical debt" as the reason they are no longer as Agile as they could be.
The reasons for this are many, but if we apply the same practices we've always used we'll find ourselves in trouble sooner, rather than later.
And yet we know that some teams are developing complex software and deploying quality releases. In some cases many times a day. So what is it that these teams know and other teams wish they knew?
What:
This 2-day course for Product Owners, QA Professionals and Developers will teach you what it takes to create quality while building the right product that can support change. We'll learn how teams new to Agile create technical debt like a leaky faucet and what we can do about it. We will learn about modern ways to "bake quality in" to our products and why practitioners feel these techniques will save "Agile."
Where:
The Aloft Hotel in picturesque Broomfield, Colorado
8300 Arista Place
Broomfield, CO 80021
When:
Tuesday, December 8, 2015 from 8 a.m.-5 p.m. –
Wednesday, December 9, 2015 from 8 a.m.-5 p.m.
Registration Fee:
$1,795 per person, includes meals, snacks and materials.
What We'll Learn:
Behavior Driven Development for Agile Teams will help you master the art of Specification by Example. Students engaged in this course will understand why this subject is critical for anyone developing software in an iterative process model (Scrum/Kanban etc.)
Day 1
1. Introduction to Agile Testing
We can improve our agility significantly by adopting Agile testing approaches. Testing in the Agile quadrants will guide our development efforts where we will be ready to release the software at all times and why iterative development requires a technical approach where we will not just "waterfall our sprints."
2. Technical Debt in Agile
Technical debt is insidious in our Agile processes. It seems like we're doing great but that day will come where the Agile teams cannot respond to change, where things that used to be quick are not painfully slow. The problem is technical debt. We will learn how to avoid it and what we can do about it once we have it.
3. "Specification" or "Test"?
What is the difference between a "specification" and a "test?" How can we harness the power of a single source of truth, a living document that is always current, branched with the code base and which shows progress made and maintained? You'll learn all that and more!
4. ATDD, BDD and TDD Explained
A lot of confusion exists between the definition of the terms ATDD, BDD and TDD. The latest is that these are all the same, just serving different purposes at different times. We'll have a great learning session about these subjects and be able to know when and where to apply these powerful techniques to "bake-quality-in" and which serves as an excellent specification for the software we're developing.
5. BDD in the Agile Context
We will learn how to apply BDD in our Agile contexts. Whether it's Scrum/Kanban or a hybrid approach. We will learn the power of BDD (Specification by Example) to remove ambiguity, create a shared understanding and generate executable specifications that will drive our test-first approaches to develop our software "outside-in".
6. New Role for QA
In Agile testing approaches the testing experts are part of the cross-functional team. A new dawn is emerging for Agile quality specialists. From requirements elicitation, creation of executable specifications, automation while designing the code and new, powerful emergent techniques including cloud based provision, continuous deployment/integration and DEVOPS an exciting new discipline is emerging for software QA professionals. We'll discuss the skills the future is now demanding.
7. Introduction to Domain Driven Design
We will learn that teams can get a handle on software complexity through the use of simple contextual domain mapping and how the "ubiquitous language" that emerges from our BDD approaches helps to simplify learning and discussions about our software and how these things help us all the way through our implementation.
8. Specification by Example
Another word for BDD, Specification by Example, is a powerful way to remove ambiguity in requirements, while creating a shared understanding. Executable specification is a bi-product of BDD and involves collaboration of the "three amigos" in a very powerful approach to developing high-quality software that delivers value.
9. Mastering Cucumber and Cucumber Demo
Cucumber is a powerful tool for BDD. Using the "Gherkin" language to express the behavior of our software we will become masters of the tool and will learn when, and how, to use it to the fullest advantage. We will get a hands-on demonstration of Cucumber in various settings including web development and a Java command line tool.
Day 2
10. Cucumber Best Practices and "Rate my Cucumber" Experience
Learn about a dozen common "smells" of poorly crafted Cucumber as well as the challenges they create. The Rate My Cucumber Lab will take several real world Cucumber examples and "sniff" them for the common smells and make recommendations for improvements.
11. Continuous Integration
Explore the importance of fast feedback and how we'll use continuous integration
12. Publishing Tests: Single Source of Truth
When we publish our BDD to non-technical stakeholders the world opens up and we discover a new power that changes the way we view this problem in its entirety.
13. Non-Functional Requirements and BDD
We will learn that, if we apply BDD to our "Non-Functional Requirements" we can create an "umbrella" that protects us as we develop our products which minimizes risk from discovering late in the game that we've not met our NFRs.
14. Agile Test Orchestration
We will learn how to manage a comprehensive continuous integration environment which gives us enough confidence to release our software at any time.
15. The Cucumber Business Simulation
Take the top 5 stories discovered by the process and express the acceptance criteria for them in the first sprint applying what we've learned.
QUESTIONS? E-mail Tim Walker, instructor and founder of The Agile Tester, LLC: Tim@TheAgileTester.com