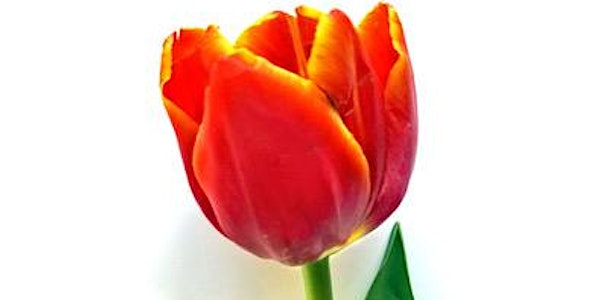 Beginning/Intermediate Colored Pencil Class with JAN FAGAN
When and where
Location
The Good Stuff Arts 604 Commercial Avenue Anacortes, WA 98221
Description
Beginner/Intermediate Colored Pencil Class
(Level 2) By Jan Fagan
If you are just getting started with colored pencil or are already into your journey then come and join us for our homage to the Tulip Festival! Even if you don't quite finish your piece within the class time you will have enough knowledge to easily finish it at home.
Must-have supply list:
·
9"x12" Bristol VELLUM drawing pad.
NOTE
- Be sure to get Bristol Vellum and not Bristol Smooth. There is a huge difference!
·
Set of artist-grade pencils. Be sure they are not watercolor pencils as they will not work as well as wax or oil-based pencils in this lesson. Prismacolor is a great brand to start with and I suggest a tin with 48 pencils if you don't have any pencils. The pencils noted below are all Prismacolor but you can use another brand and we'll work together to substitute what you need when you are here. Be sure to note the colors you will need. (See color name and number list below)
You may need to purchase some as "open stock".
·
Graphite pencil with HB or #2 lead (My favorite pencil is a Pentel Graphgear 1000)
·
Hand pencil sharpener. I suggest those made of metal. My favorite is Staedtler
·
9x12 pad of tracing paper
·
Paper Stumps (not tortillions) with sandpaper board.
·
Tombow Mono Zero Eraser
Colors you will be using: (I will have a few extra on hand if you can't find all your colors.)
PLEASE NOTE!! SEE THE 2 COLORS NOT INCLUDED IN A SET OF 48 PRISMACOLOR PENCILS. YOU WILL NEED TO PURCHASE THESE AS OPEN STOCK IF YOU DON'T HAVE A LARGER SET
Pencils from the set of 48:
Greens - 908 Dark Green, 911 Olive, 912 Apple Green, 913 Spring Green, 1005 Lime Green
Yellows & Oranges - 916 Canary Yellow, 918 Orange, 1002 Yellow Orange
Red - 924 Crimson
Purple - 932 Violet
Pencils from open stock or larger pencil set:
915 Lemon Yellow
1004 Chartreuse



Jan Fagan
Visit Jan's website to learn more about Jan and her art.