Learn how to use a field guide to identify plants in the wild.
About this Event
This 4-session course will equip you to use a field guide to determine a plant's family, genus, and usually species identification.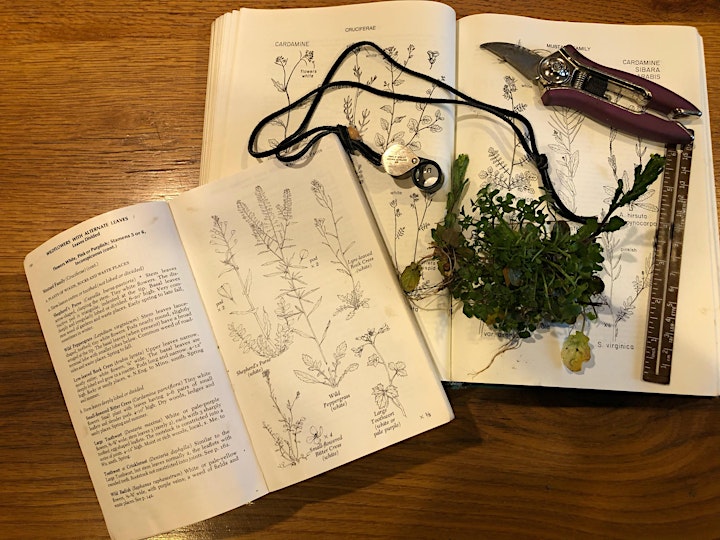 The first session will be devoted to learning botanical terms for plant parts, which you must learn in order to use the Newcomb's Field Guide. During the remaining sessions, you'll develop your proficiency applying these terms and using the guide to identify plants from a variety of families, including:
Amaryllidaceae (Amaryllis family)
Asteraceae (Aster family)
Berberidaceae (Barberry family)
Brassicaceae (Brassica family)
Lamiaceae (Mint family)
Papaveraceae (Poppy family)
Ranunculaceae (Buttercup family)
Rosaceae (Rose family)
Rutaceae (Citrus/ Rue family)
You'll learn some characteristics of these families to help you not only identify, but also learn uses for the plants you encounter.
This approach to plant identification depends largely on flower structure, so your time will largely be spent up close with blooms, distinguishing stipes and styles, petals and sepals: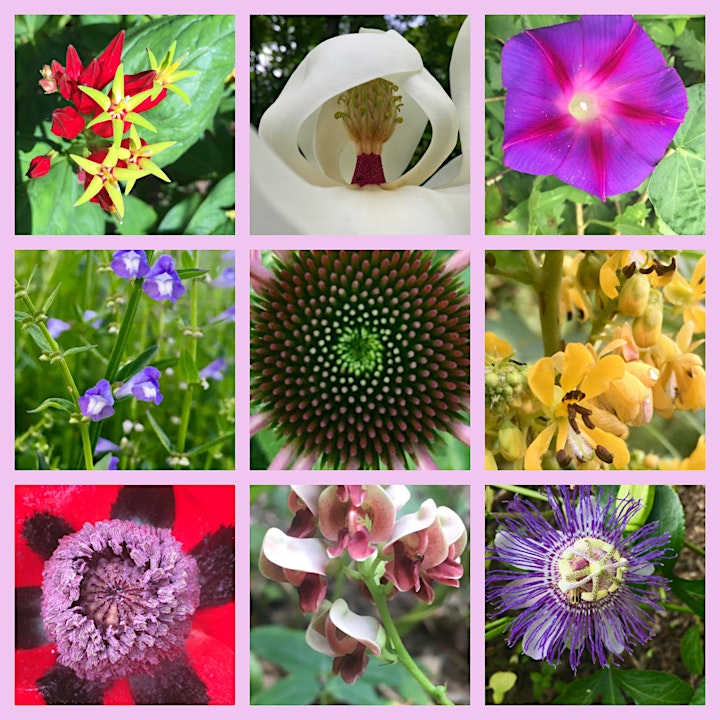 WHEN: Saturdays in April, 4/3-4/27/2021 from10:30am-12:30pm
WHAT TO BRING to every class:
Newcomb's Wildflower Guide Paperback – Illustrated. We will learn botany basics with this book and then move on to more advanced guides as we progress.
10x magnifying hand lens (be sure to choose one of good quality in your price range)
Notebook or sketchbook, and writing utensils
Please order book and magnifying hand lens before or upon registration.
Masks covering mouth and nose, and physical distancing, are required. One person at a time may use the indoor restroom facilities.
Two reduced-price scholarship tickets are available for BIPOC (Black, Indigenous, and other People of Color), until maximum attendance is reached. Email greenfarmacygarden@gmail.com to claim one!
**Remember: This class takes place outside. Be sure to dress for the weather and possibility of insects. **
Potted seedlings and divisions are available for donation at all our public events, as well as seeds and printed or recorded publications from Jim and Peggy Duke and others.
We are also accepting donations of plant pots, especially small (3" - 4") and large (3 gallon or more) sizes. Thank you & we look forward to seeing you in the garden!