Beach Dances: Surrendering to Improvisation Workshop with Christine Suarez
Description
Designed to be accessible for all abilities, this workshop explores the theme of surrender. Using image-based improvisation we will warm up the body, connecting inward to access outward expressivity. Partnering exercises and games bring the group to connect with each other. We culminate drawing from writing and drawing exercises to build personal improvisation scores that outline our own experiences of surrender.
Bring a reusable water bottle, sun protection, and dress to move. All levels welcome.
---
Christine Suarez is a Santa Monica-based choreographer, performer, educator, activist and founder of SuarezDanceTheater. Her work has been seen in theaters, public parks, classrooms and houses and toured nationally and internationally to over 20 cities. SuarezDanceTheater has been awarded grants from California Arts Council, Los Angeles County Arts Commission, Flourish Foundation, Santa Monica Cultural Affairs and Los Angeles Department of Cultural Affairs. Suarez co-created Dance for Veterans - a program that builds creative expression and social cohesion at Los Angeles VA Hospitals. Through her company, she is continually looking for ways outside of a theater or studio to build community, connect and collaborate. suarezdance.org
Join us for a week of contemporary dance open rehearsal, workshops and performances from local choreographers Heyward Bracey & Nguyen Nguyen, Paola Escobar, Maya Gingery, Rebeca Hernandez, DaEun Jung, Shaina Lynn & Isabel Ivey, Carol McDowell, alexx shilling and Christine Suarez, plus Encounter (organized by Mariel Carranza). Beach Dances: Shared Practice is curated by Allison Wyper of Rhizomatic Arts.
Explore the full program schedule here.
Beach Dances: Shared Practice situates the practice and creation of dance in the daily life of the beach. While the artists work, you are invited into an open-air glimpse of the rehearsal room – and a new perspective on the movements of beachgoers around you.
Beach=Culture is a program of Santa Monica Cultural Affairs #ArtSaMo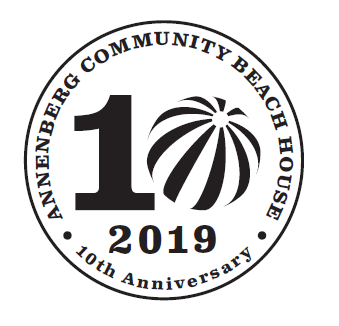 ---
By registering for this program via this Eventbrite page, you consent to receiving the occasional email about Beach House events from beachhouse@smgov.net or culture@smgov.net. You can unsubscribe, or change your preferences at any time using the "unsubscribe" or "manage preferences" links on these emails.
Stop by early to save your seat and check out the historic site. Picnickers welcome (no pets, alcohol or glass permitted onsite.)
Tickets are free but space is limited and reservations are required. Arrive by 15 min before start time to retain your reservation. Late seating, even for reservation-holders, is not guaranteed. To adjust or cancel your reservation for this event, email culture@smgov.net. We appreciate your keeping in touch!
Getting Here: The Beach House is located at 415 Pacific Coast Highway, Santa Monica, CA 90402 on the west side of Pacific Coast Highway. Enter off PCH at the Beach House Way traffic light.
Accessibility: The Annenberg Community Beach House is wheelchair accessible and ADA compliant. If you require any special disability-related accommodations, please contact us at culture@smgov.net, call us at (310) 458-8350 or TDD: (310) 458-8696 at least 5 days prior to the event.
Parking: The parking rate is Apr-Oct: $12/day or $3/hour; Nov - Mar: $8/day or $3/hour, payable at the park and pay machines in three areas of the ACBH parking lot. Credit cards or exact change only. Handicapped placards and Senior Beach Permits are accepted. For other parking info and lot hours, please check the website for details.
Other events: To view & make reservations for future free Beach=Culture events, check annenbergbeachhouse.com/beachculture and santamonica.gov/arts/beach-culture
General Info: For hours, events and more, visit annenbergbeachhouse.com, or call (310) 458-4904. Back on the Beach Café hours are subject to change but are generally through 8 pm in the summer and 3 pm in the offseason, call (310) 393-8282 to confirm.