About this Event
Be Your Own Boss masterclass is designed to help you grow your business to a larger scale.
During this 4 hour class you will receive
3 months free membership (To start your own hair brand)
In person courses based on . (Secrets To Owning A Successful Hair company BOOK)
Book signing & photo with Dalandra Young available when purchasing . (Secrets To Owning A Successful Hair Company book.)
Meet & greet with Sparkle Mariee
In person Q&A with owners of Boss Xtend Hair & Dropshiplengths . (Sparkle Mariee & Dalandra Young)
Q&A Special with guest speakers
1 on 1 picture with Sparkle Mariee & Dalandra Young
Tangible knowledge to help you excel in your business and the opportunity to help your brand grow
Learn how to market & brand your business!
$50 goodies bag
$100 off VIP TICKET to "The Perfect Time Is Now 3 day . (October 2020 Conference)
FAQ:What if i'm already apart of the drop shipping program?
If you're a member and you plan to attend the Master Class, you will receive 3 months FREE off your membership AFTER event starting December 2019, Jan 2020,Feb 2020.
FAQ: What if i don't want to be apart of drop-shipping?
If you do not wish to be apart of drop shipping or do not have any interest in selling hair, that's great as well! We will have guest entrepreneur speakers from many career paths that will be attending.
Attending a Be Your Own Boss master class is very informative for any entrepreneur. You will learn the back end on how to run, manage, & market any business!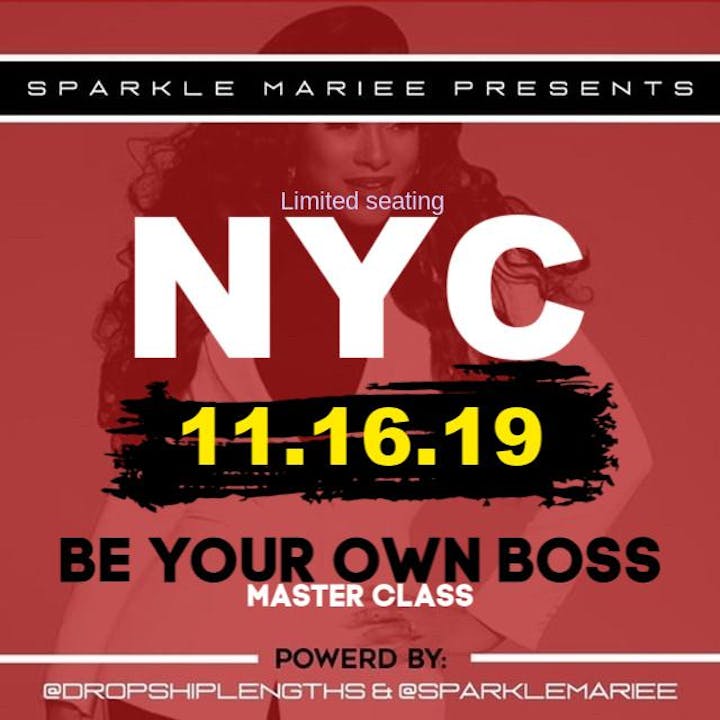 Its time that you take ownership of your life!
If you don't believe in your brand, How can you expect anyone else to.
Join the 1% club.
Its starts with you.