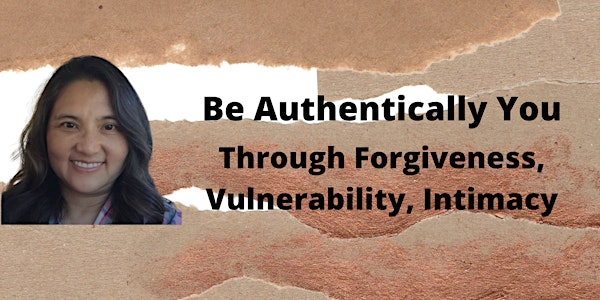 Be Authentically You Through Forgiveness, Vulnerability, Intimacy
In this experiential 2.5 hour workshop, we will be diving into how to create authenticity through forgiveness, vulnerability, and intimacy.
About this event
What is Authenticity?
Authencity to me is allowing myself to show all of me without having my walls up, to be open and not guarded; being true to my essence.
In this workshop, my intention is that you walk away feeling lighter, joyful, and free.
When you step into your authentic self, you create a powerful breakthrough knowing that you matter.
Join me for this 2.5 hour experiential workshop as we embark on this journey to know thyself.
Requirements:
Active Participation with Camera On
Open Heart, Open Mind
Notebook / Paper / Pen
Kleenex Tissue
Matches
Fire-safe container to burn paper