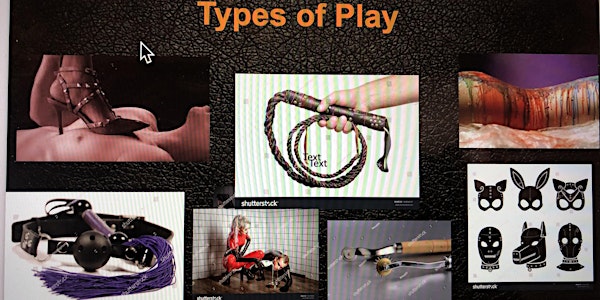 BDSM Newcomers-Only Crash Course (by Society of Janus)
Kink & BDSM: Community; Consent; Etiquette; How to Meet & Play with Others
About this event
So you're new to kink and have questions? That's ok, everyone does.
Come join us and fellow newcomers for this free event happening on Zoom every second Sunday of the month. You can come as many times as you like while you still consider yourself new(ish) to the scene, usually up to one year.
We'll share useful information in an open, respectful, and casual setting as well as answer your burning questions. If you're curious about things like how to begin, where to go, what to do, how to manage a play scene, and other key beginner topics, this is the class for you.
Maybe you've always been curious about the kink/BDSM scene but you'd like some real-world knowledge, guidance, and confidence while you explore;
Maybe you want to know what it's all about;
What if you'd like to talk to other people who understand what you're going through?;
Perhaps you've been ready to begin, but want to learn more about different groups, play spaces, social gatherings, and dungeon protocols;
Maybe you just want to meet a few friendly faces before your first kink class or event.
Here's the place to go: https://zoom.us/j/91645462804?pwd=bGhxTk5Xdndwcys4ajBhVEtBbEt4QT09
About Society of Janus
Society of Janus is and has always been an organization made up of the community and in service to the community. We are stronger for our diversity, including adults of all genders, orientations, colors, ethnicities, roles, and experience levels. We welcome all who have a genuine interest in kink and who respect each other's rights to self-expression, self-exploration, and authenticity. At each and every one of our events, we will strive to maintain and enforce a respectful and safe space for all attendees in celebration of this diversity, and expect the same of all attendees.
Read our consent and harassment guidelines at soj.org
Society of Janus is a not-for-profit, all volunteer, San Francisco-based education and support organization devoted to the art of hot, consensual and non-exploitative BDSM.
Janus provides an opportunity to meet others with similar interests in a safe, relaxed atmosphere. Society of Janus is open to people of all genders, sexual orientations, roles, and experience levels. Janus members are from all over the SF Bay Area. We host and sponsor events in many locations around the bay.
☞ SUBSCRIBE TO YELLOW ☜, our monthly email newsletter, for a digest of upcoming events, news, articles and more!
Find out more about us on our website
. See our calendar for more events
 Subscribe to our Fetlife Group. 
Follow us on Twitter
. Follow us on Facebook. 
Follow us on Instagram
Add SocietyofJanus as a friend on FetLife stay updated as we post new events and announcements