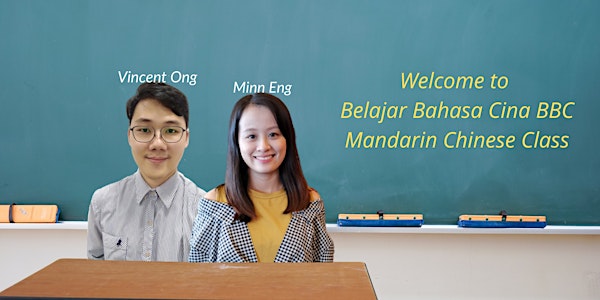 BBC Mandarin Class Cyberjaya
Please whatsapp +6011-21021332 to reserve your seat
When and where
Location
Rekascape Persiaran Apec Cyberjaya, Selangor 63000 Malaysia
About this event
Please whatsapp +6011-21021332 to reserve your seat
https://www.belajarbahasacina.com.my/
Mandarin language is not just a tool, but also a gateway. If you can speak Mandarin, it's like opening a window on your house, and you can finally see the world outside.
Here's extra benefits & bonus for you:
Lifetime Access to e-Learning Portal – study materials, Textbook, Audio, Video files
Teacher Daily Support on Whatsapp – ask teacher anytime when you have questions
Students Whatsapp Group – practice speaking Mandarin with classmates
Speaking Mandarin Formula – discover brain hacks & tips to speak fluent Mandarin
BBC Mandarin Class is now open for registration. Seats are limited!