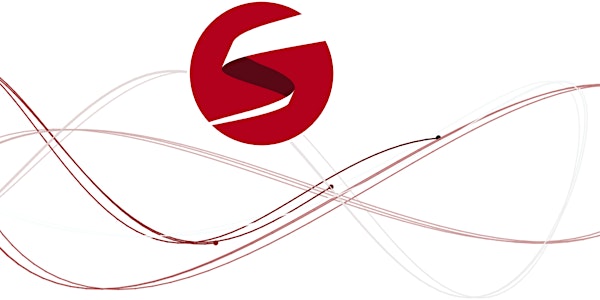 Bayesian Inference with Stan for Pharmacometrics: 3 Day Course
When and where
Location
Faculté de Médecine Bichat 16 Rue Henri Huchard 1st Floor Stairs/Lift B - Room 170 75018 Paris-18E-Arrondissement France
Refund Policy
Contact the organizer to request a refund.
Description
The class will be taught by the two members of the Stan development team: Daniel Lee, and Michael Betancourt. We use an interactive training format with frequent hands-on exercises to reinforce new concepts. Participants should expect to fit many models in Stan and are encouraged to bring their own research problems for discussion and review. We have some flexibility with the content on Days 2 and 3 and will solicit feedback during Day 1 as to what topics to focus on during the rest of the course.
Prerequisites
People should be familiar with basic Probability and Statistics including common distributions and GLMs and with basic programming in a high-level language, preferably R. We do not expect you to have familiarity with Bayesian Inference or Stan although some knowledge of the former may be helpful.
Day 1
Introduction to Bayesian statistics

Likelihood / sampling distributions

Priors, Posteriors via Bayes's rule

Posterior expectations and quantiles

Events as expectations of indicator functions
Introduction to Stan

Basic data types

Variable declarations

Constrained parameters and transforms to unconstrained

Program blocks and execution

Derived quantities

Built-in functions and operators

Statements: sampling, assignment, loops, conditionals, blocks

How to use Stan within R with RStan
Hands-on examples
Day 2
ODE and PK/PD Modeling

Parameters and data to ODEs
Non-stiff ODE solver
Stiff ODE solver
Control parameters and tolerances
Coupled ODE systems for sensitivities
Elimination half-lifes
Inference with Markov chain Monte Carlo

Monte Carlo methods and plug-in inference

Markov chain Monte Carlo

Convergence diagnostics, R-hat, effective sample size

Effective sample size vs. number of iterations

Plug-in posterior expectations and quantiles

Event probability calculations
Hands-on examples
Day 3
Additional Topics in PK/PD Modeling

Bolus and infusion dosing

Lag time and absorption models

Linear versus Michaelis/Menten elimination

Hierarchical models for patient-level effects

Transit compartment models and time lags

Multi-compartment models and varying time scales

Joint PK/PD modeling: Bayes vs. "cut"

Meta-analysis

Formulating informative priors

Clinical trial simulations and power calculations
Stan programming techniques
Reproducible research practices
Probabilistic programming principles
Generated quantities for inference
Data simulation and model checking
Posterior predictive checks
Cross-validation and predictive calibration

Variable transforms for sampling efficiency

Multiple indexing and range slicing

Marginalizing discrete parameters

Handling missing data

Ragged and sparse data structures

Identifiability and problematic posteriors

Weakly informative priors
Hands-on examples