Description
Join us for a panel chat on Content in the SEO world moderated by our very own Vice President, Andrew Shotland!

We will be chatting around these and more topics to help improve your Content expertise in SEO:
What do you say if the Content team opposes SEO by saying "SEO should not determine the Content strategy!"
What do you do if the Content team want to use unknown brand names in the navigation or headers?
What kind of training do you do for the Content writers?
Come see Martin MacDonald, Fiona Lee, and Amy Higgins go into how they handle Content in today's SEO world, especially over the last few months of Google updates.
Martin, founder of MOG Media Inc, provides guidance on everything from enterprise organization alignment to competitive landscape analysis and down to the nitty gritty of strategy implementation. He specializes in Enterprise Technical SEO, Content Marketing, and Travel Marketing having previously worked as the Head of SEO at Orbitz and as Director of Inbound Marketing at Expedia in the UK.

Fiona, Lead Editor at Intercom, runs content strategy for sales and marketing audience, overseeing the Inside Intercom podcast and Intercom's social promotion and engagement strategy. She's previously worked as Director of Content & SEO at Caring.com and was the Head of AdWords Content Strategy & Development at Google.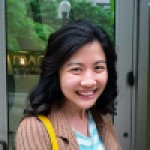 Amy, Director of Content Marketing at Sojern, creates memorable content that increases brand awareness and generates quality leads. With close to a decade of experience in the tech industry and known speaker in the Content circuit, Amy has enjoyed working with mid-sized companies like Zendesk to larger companies like Google and SAP.


And of course there will be plenty of time for networking, drinks, pizza, and more networking, drinks and pizza.
The event will be held at the San Francisco office of: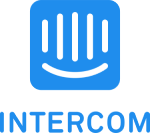 Rough schedule:
5:30pm Doors open + networking
6:00pm BayAreaSearch.org intro
6:05pm SEOClarity sponsor presentation
6:20pm Panelists on Content & SEO

7:20pm Networking
8:30pm Event ends