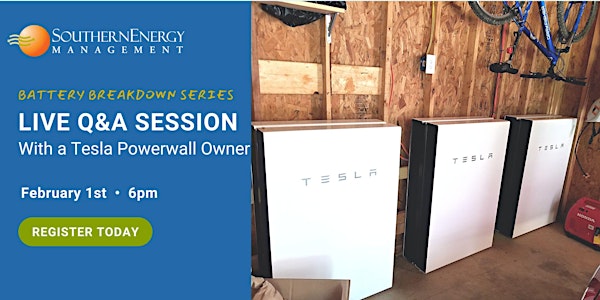 Battery Breakdown Series: Battery Backup Q&A
Want to know how a solar array with battery backup actually supports your home? This is your chance to ask someone who has gone solar!
About this event
In this hour long Q&A session we will briefly explore the owner's solar system design. We will discuss their goals for going solar to understand why they chose their specific system design. Then we will open the floor for any and all questions about the system! This live Q&A is designed to provide attendees the chance to learn from someone with real experience and provide an honest look at going solar.