Event Information
Refund Policy
Contact the organizer to request a refund.
Eventbrite's fee is nonrefundable.
In this professional 40-hour training, you will learn and practice the skills required to become a neutral, facilitative mediator.
About this Event
Mediation is a way to resolve disputes effectively, confidentially, and out of court. Conflict is normal and inevitable - whether in the home, school, community, workplace, or place of worship. Leaders in all walks of life have a responsibility to help others work through their conflicts.
Dates: April 3rd, 10th, 17th and May 1st, 8th, 15th
Fridays in Hood River: 9:30 am - 5 pm
The conflicts we face in everyday life are opportunities to have constructive conversations, to resolve issues, and to enhance our interactions with others to be more meaningful and less stressful. During this 40-hour course, participants improve how they perceive and approach conflict and become proficient in an interest-based, facilitative mediation model. If you are seeking techniques and tools to enhance effective communication with and between people, especially your ability to act as a third party for others (such as employees or family members in conflict situations) you will find this course invaluable. Participants learn skills that promote constructive conversation and ways to help people in conflict work out their own solutions. Experienced instructors assist participants in developing cognitive, emotional, and behavioral skills that foster productive outcomes of conflict in professional and personal settings.
Certification: Professional mediator certification requires participants to complete a 40-hour Basic Mediation Training course. The course is designed to meet the standards for foundational mediation training set by both Oregon Statutes ORS Chapter 36 and Washington statutes RCW 7.75. The curriculum is organized around student learning objectives designed by Resolution Washington Education Standards Committee. Upon completion of the 40-hour Basic Mediation Training, participants are eligible to enter a practicum through Six Rivers DRC. Upon successful completion of both the 40-hour Basic Mediation Training and practicum, members are eligible to apply for certification.
Tuition:
Tuition is $805. Discounted tuition is offered for those willing to commit to completing our one-year practicum program and serving as a volunteer mediator for an additional year. Discounted tuition for the 2-year volunteer mediator commitment is $395. Additional scholarship money may be available for those with limited income. Scholarship applications will be required.
Trainers:
Marti Kantola Dane has 18 years of strategic communications process design, negotiations, collaboration and dispute resolution experience. She brings creative problem solving orientation and results-oriented facilitation expertise. Marti holds a Bachelor's Degree in Speech: Rhetoric and Communications. Ms. Kantola Dane was a professor of Communications and Co-Director of Forensics at the University of Alaska where she taught Communications, interpersonal and small group dynamics as well as argument and debate. She has trained hundreds of mediators and community members to communicate and problem solve more effectively.
Nicolia Mehrling trained with SEEDS CRC in California and AORTA (the Anti-Oppression Resources and Training Alliance) as well as Six Rivers DRC. Nicolia brings keen instincts, penetrating questions, and insightful reframing to her conflict resolution style. She combines a background in cooperatives, organizational development, agricultural science and practice, and local government to Six Rivers DRC. Nicolia teaches yoga and brings an aptitude for space-holding to the practice of mediation.
Andrea Pacheco is a seasoned mediator providing facilitative processes for community, family, school, and workplace settings in the Pacific Northwest. A restorative discipline specialist, Pacheco is advancing new ways of integrating Circle Process components into conventional facilitative work. Originally trained and licensed as a Geologist, Pacheco is Program Director for Six Rivers Dispute Resolution Center. She is also Vice President of Resolution Washington overseeing 21 DRCs in Washington, is a certified mediator through Resolution Oregon, and has advanced training in Restorative Practices, Family Mediation, Conflict Coaching, Agricultural, and Tribal Engagement. Pacheco is a frontline resolution strategist developing innovations that apply Restorative Justice practices and inclusive policy in schools and community-based organizations.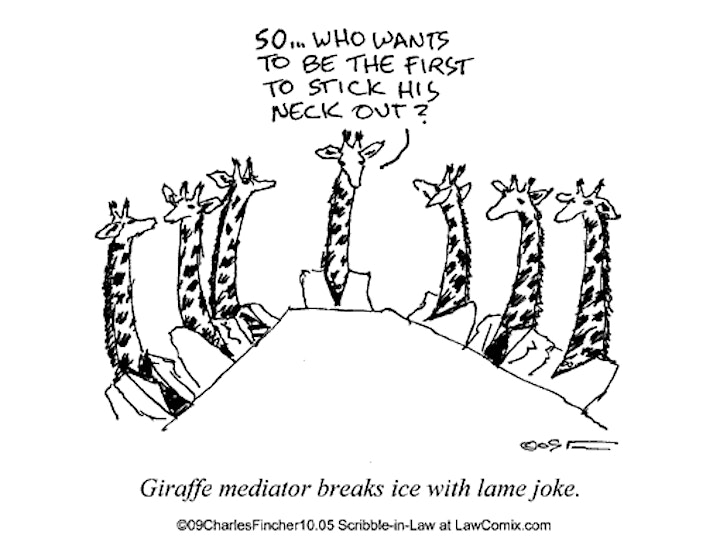 Date and Time
Refund Policy
Contact the organizer to request a refund.
Eventbrite's fee is nonrefundable.