bOld Theatre proudly presents Bash, by Neil LaBute, directed by Joe. J. Garcia
About this event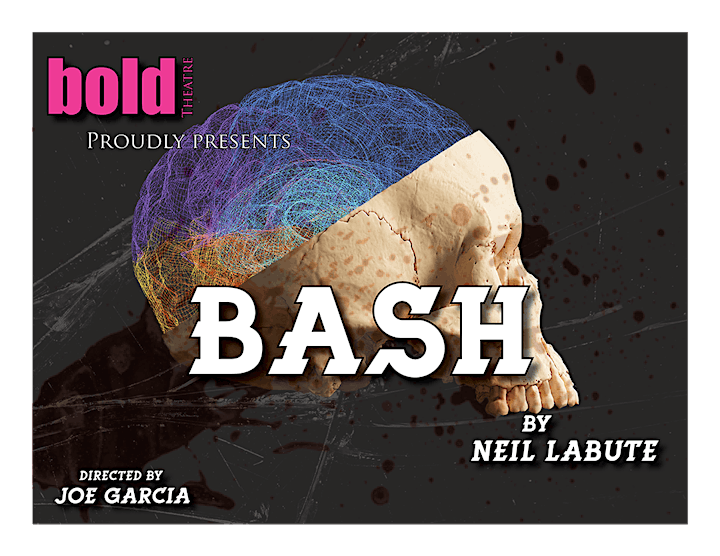 Bash is a collection of three provocative one-act plays that examine the complexities of evil in everyday life and thrillingly exhibit LaBute's signature raw lyrical intensity.
Ablaze with the muscular dialogue and searing artistry that immediately established him as a major playwright, BASH is enduringly brilliant―classic and essential Neil LaBute.
bold Theatre is an exclusive, 37 seat, creative arts membership club that provides groundbreaking, thought-provoking, theatrical experiences and performances for its members.