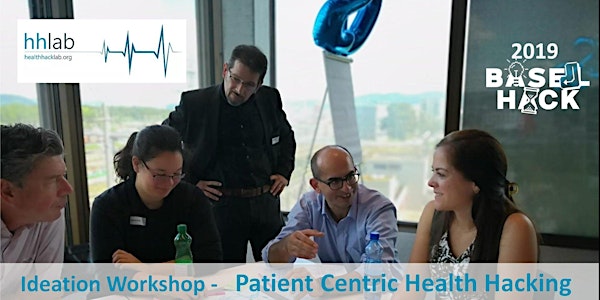 BaselHack meets Health Hack Lab
Listen - Build - Learn - Inspire ourselves to improve a person's life. Ideation Workshop for Health Hackers
Date and time
Thursday, October 24, 2019 · 6:30 - 8:30pm CEST
Location
Technologie Park Basel Hochbergerstrasse 60C 7th floor 4057 Basel Switzerland
About this event
At BaselHack we turn challenges into ideas, create visions and build solutions that demonstrate the power, creativity and digital competence we have right here in the region.
To inspire your potential BaselHack is proud to offer you an Ideation Workshop with the experts and enthusiasts from the Health Hack Lab - a non profit lab for patients, caregivers and innovators to co-create solutions that address everyday health challenges.
WHAT WE WILL DO
Health Hack Lab work with patients, patient groups, health professionals, friends and families to understand where simple changes/ideas can make a big impact on a person's life.
This is exactly what we will do in our sessions - brainstorm, discuss, ideate and identify specific challenges that we or you want to work on.
You will learn from and be mentored by technical experts from Health Hack Lab, a cool bunch of people from different organizations who connect on this one and only goal - to improve health for a person. They will also be available for questions around the development of your projects at the BaselHack weekend.
WHO SHOULD ATTEND
The invitation goes to everyone with a health problem, data or fresh ideas on health related topics . We encourage the ideas identified to participate in the Baselhack.
A huge THANKS
to our Expertise Providers HEALTH HACK LABS

About the organizer
We are more than a Hackathon - We connect people, take fun seriously and grow open innovation
Born in 2017, the Basel Hackathon is organized by the non-profit organisation BaselHack, consisting of a group of creative enthusiasts from different backgrounds and organizations from the Basel Region with a diversity of skills.
We came together because we believe that Basel needed a hack. We want to inspire talents, thinkers and creative spirits to come together, work in teams as equals, creating solutions for the region. The goal is to present running prototypes at the end of an about 30 hour weekend.