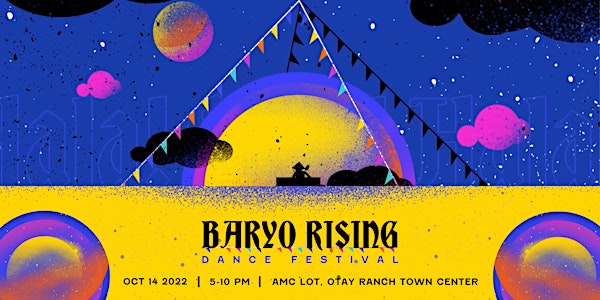 Baryo Rising Dance Festival
San Diego Filipino Film Festival launches BARYO RISING DANCE FESTIVAL on its 2nd day featuring live mix of EDM music, food vendors and more!
When and where
Location
AMC Otay Ranch 12 2015 Birch Road Chula Vista, CA 91915
About this event
Come party with us as we launch BARYO RISING, an electronic dance music festival featuring an all-Filipino lineup of DJs, right in the middle of the San Diego Filipino Film Festival week.
Music:
Deep Water Rise (Deep House, Downtempo, Electro, Indie)
JBuk (House, Funk, Old School)
Peaches & Queens (Hiphop, Dancehall, House and Pop)
Qolaj (Tech House, Nu Disco, Bass House)
Visuals (featuring snippets from this years line-up of films):
Justin Besana
Dynamo Design Group
Johann Ocampo
Felix Lopez
Baryo Rising Dance Festival will also have food vendors, artists and merch vendors including*:
SKRTCH KITCHEN
Koishii SD
All Things Ube
Papa's Polvoron
Paradise Iz
Watermoon Studios
The event will take place outdoors at the parking lot next to AMC, Otay Ranch Town Center. All ages are welcome to attend!
Ticket pricing for kids (parents must show proof of age at the door):
11 years old and up: $25 Regular ticket / $30 Day of event ticket
10 years old and below: FREE
COVID-19 Protocol:
Masks are not required as the event will take place outdoors
Please stay home if you have symptoms of COVID-19, have been diagnosed with COVID-19 within the past 10 days, or have been in close contact with someone infected within the past 10 days.
We highly recommend completion of your full vaccination or a negative COVID-19 test 48 hours before the event.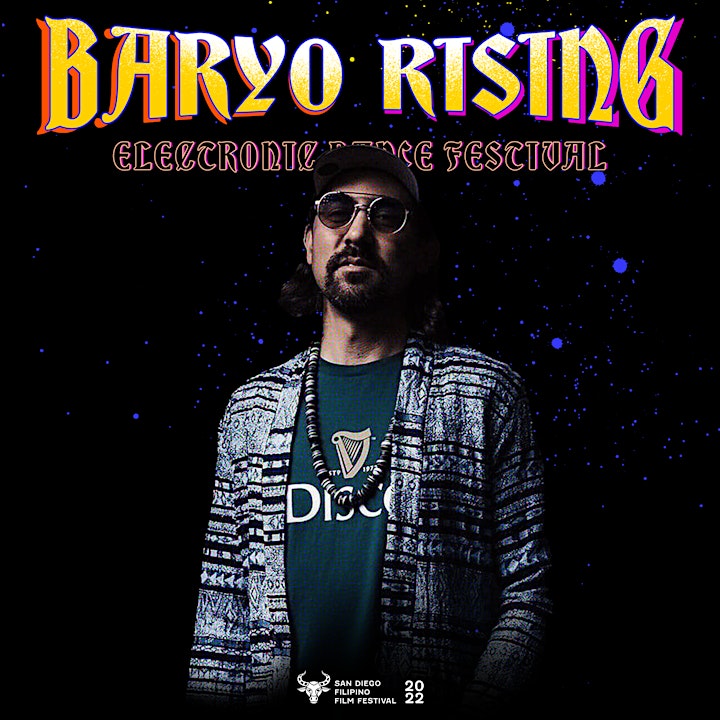 Deep Water Rise
Deep Water Rise, aka Chaco Moth, is no stranger to the DJ business. Sustaining a low-key profile, he looks at all angles inside the music industry as his main motivation. Identified with Camp Triptych Community and Co-Founder of Create Unite Engage LLC (CUE), his aim in this music industry has a gage set to full steam ahead. Having a reputation for taking several bites as a consumer enthusiast in the music technology realm, the affiliation he has with the NAMM organization and a visionary home studio designer focuses him to keep up to date with the next best piece of gear for his home studio work based out of Vista, CA. When it comes to DJing, being a mogul in blending up layers of genres of dance music is what suits his style.
Listen to his recorded sets that range from a deep rhythmic psychedelic downtempo/house or to a retro-sounding after-dark agenda driving in/out the indie dance culture.
Soundcloud: https://soundcloud.com/deepwaterrise
Instagram: https://www.instagram.com/deep_water_rise/
Facebook: https://www.facebook.com/deepwaterrise/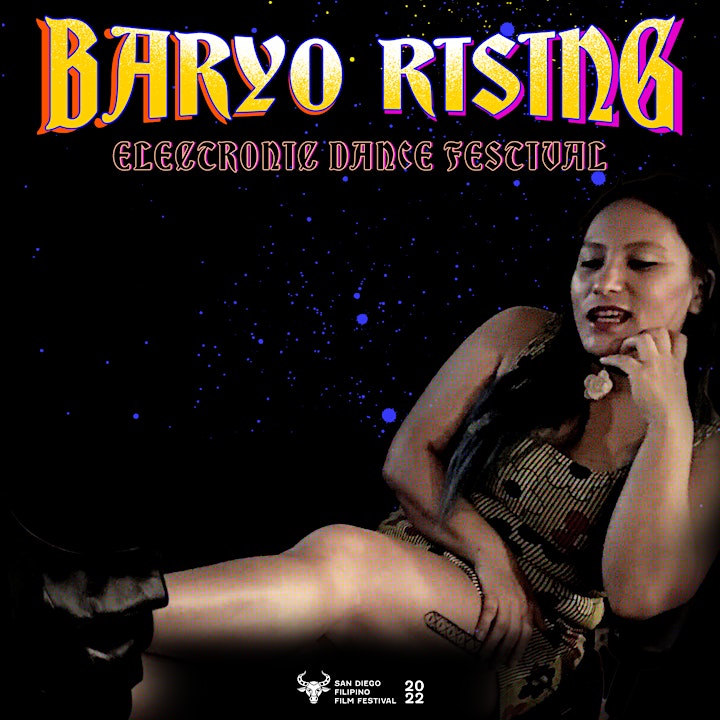 JBuk
JBUK is a DJ, producer, and musician currently based in California. With her one of a kind style of future beats executed with old school sensibilities, JBUK comes with a sound uniquely her own. From art galleries to nightclubs to radio, JBUK continues to showcase her distinct sound. JBUK has a variety of new projects set to launch in the coming months.
IG: @jbuk1
Twitch: houseofJBUK
Website: jbukmusic.com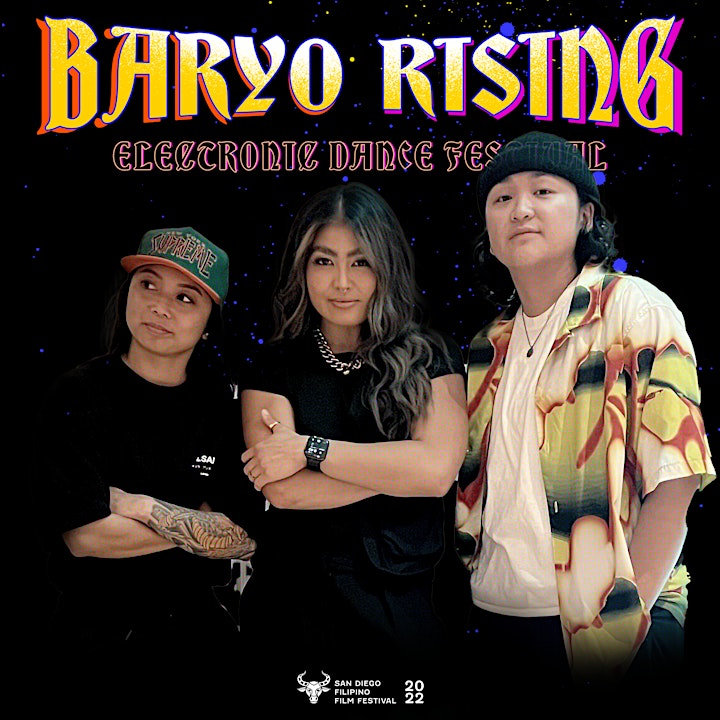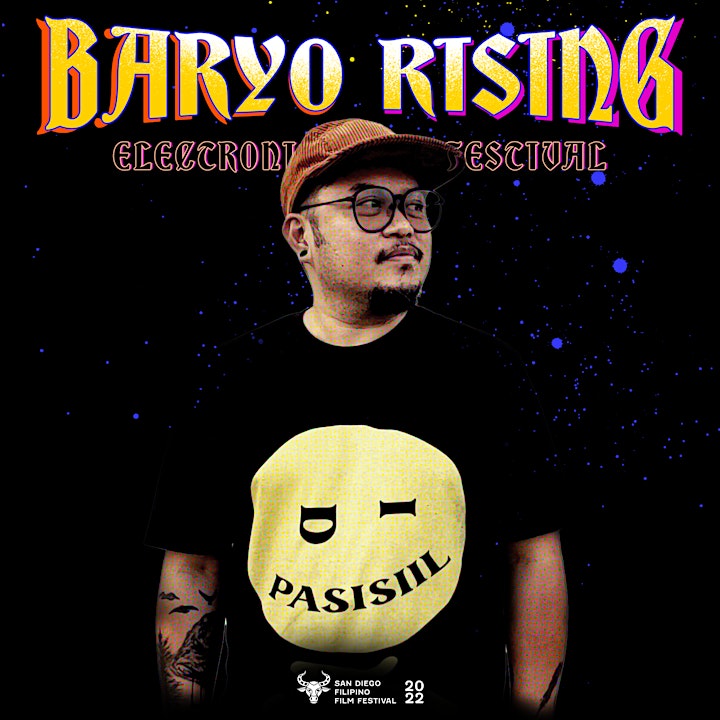 Qolaj
Qolaj is a Filipino DJ and electronic music producer based in San Diego, California. He has played in and around San Diego for a wide range of events, including secret warehouse shows and desert raves. He is an active member of Dance Music Initiative, a non-profit organization based in Orange County, CA that promotes positive development of the dance culture in southern California. His dance tracks has captured the attention of some record labels including Phunk Junk Records (Chicago), Backroom Records (San Diego) and Space Yacht Records (Los Angeles). He is also 1/2 of the rock-electronica duo, Umbra Maze.
IG: @Qolaj