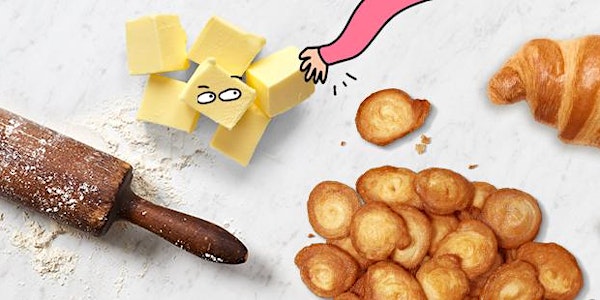 Baking from Scratch 101
Formerly known as Puff Pastry 101, we've shifted to include fun baking projects of all kinds! Bring a friend and join us on Instagram Live!
About this event
ALL SESSIONS ARE ON INSTAGRAM LIVE! Schedule subject to change:
April 1, 2021: Mystery recipe using Croissant Chips - REVEALED! Pastry Chef Caroline Schiff will show us how to make Slow Up Granola using hazelnuts - and some Croissant Chips thrown in! Ingredient list here.
July 1, 2021: Cherry Clafoutis - Lily's summer favorite
September 2, 2021: Pavlova
November 4, 2021: Spicy Apple Galette with Jennifer Chu, baker and co-founder at BKT Education
December 2, 2021: Farewell to our Triple chocolate Cookie Squares - and make them right at home!
February 3, 2022: Biscuits apéritifs, i.e. savory shortbreads!
We will send ingredients the same week of class.