Description
Connect - Collaborate - Transform
The annual Badger Bioneers conference is November 10, 2016.
Join leading innovators from across sectors for creative workshops and compelling speakers. Embrace big ideas, gain new skills, and join a community that unites around sustainability.
Badger Bioneers explores Big 'S' Sustainability, uncovering connections between our economy, our community, and our environment.
Members across the community come together for a fulfilling day of inspiration, learning, and networking. This one-of-a-kind conference will challenge you, inspire you, and prepare you with new ideas, partners, and skills to build a sustainable future together. Check out the full program agenda here.
---
Each year, Sustain Dane honors local leaders who create intersectional change with the title "Badger Bioneer."
Sustain Dane is pleased to announce the 2016 Badger Bioneers:
Karen Menéndez Coller, Centro Hispano
Rev. Dr. Carmen Porco, Housing Ministries
Anne Reynolds, UW Center for Cooperatives
Raj Shukla, Sustainable Madison Committee
Learn more about the awardees and their amazing work!
Join us for the 8th annual Badger Bioneers Conference, a Bioneers Resilient Communities Network Event!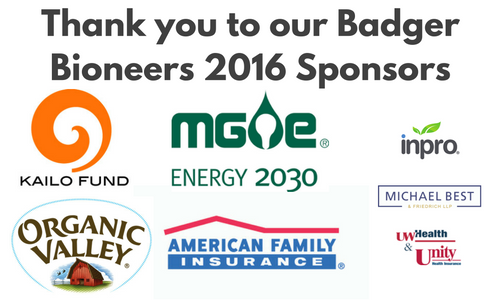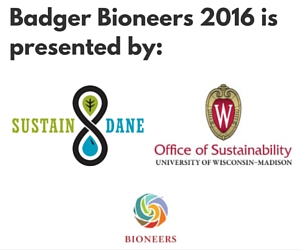 To join the Badger Bioneers community as a sponsor, contact amy@sustaindane.org
Badger Bioneers is a local, self organized Bioneers Resilient Communities Network Event. To learn more about Bioneers, visit www.bioneers.org