Description
Come to the show dressed as your favorite '80s character or in your favorite '80s wardrobe and you may win a pair of tickets to the upcoming sold out performance of Chicago on August 1. Only one pair of tickets will be given away, so let's see your best Madonna, Ferris Bueller, Debbie Gibson or Hulk Hogan — or break out those acid washed jeans, Members Only Jackets, leg warmers, or popped collars. We can't wait to see how rad you look.
There is no decade like the '80s and no party like "The Back to the Eighties Show," with Jessie's Girl. Every Saturday night for the last five years, crowds of ecstatic fans and newcomers alike have thrown on their best spandex, leg warmers and metal gear, lined up, and headed to downtown NYC for an all-out celebration. Jessie's Girl has mastered renditions of the world's most vibrant songs, all while dressed up as the unforgettable characters of that decade. Bon Jovi, Cindi Lauper, Michael Jackson, Madonna, Prince, and many more come to life right before the dazzled eyes of the crowd. It is theatre, meets live music, smothered in '80s glitz. A performance like no other and a party you have to experience to believe.
BYOC- Bring Your Own Chair. Children age 12 & under are granted free entry to The Freeman Stage for all General Admission performances and must be accompanied by an adult.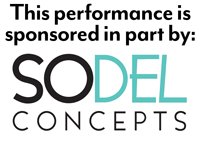 What's the refund policy?

The Freeman Stage at Bayside is an outdoor venue and inclement weather may result in the cancellation of events. All ticket sales are final, nontransferable and nonrefundable, even in cases of inclement weather, unless the area is officially closed due to public safety reasons. Umbrellas of any size are prohibited. For the most updated information, visit our website (freemanstage.org), Facebook page (facebook.com/freemanstage), Twitter feed (twitter.com/freemanstage) or call The Freeman Stage Box Office (302-436-3015). Events are subject to change without notice.
Beware of third party ticket vendors.
Only those tickets purchased directly through freemanstage.org (through our ticket vendor Eventbrite) or the Eventbrite App will be supported and/or honored for performances held at The Freeman Stage at Bayside. Individual reselling of tickets is also prohibited.
House & Ticket Policies: https://freemanstage.org/visit/venue-policies
Need help? We're here for you!
Call The Freeman Stage Box Office at 302-436-3015 or email info@freemanfoundation.org
Seating Map illustration for this performance