Description
Azure Data Factory Deep Dive with Cathrine Wilhelmsen

Description
Level 300 - Intermediate
With the ever-increasing volume, variety, and velocity of data, it can feel like a daunting task to create and maintain modern data integration solutions. This full-day workshop will arm you with the skills you need to build and orchestrate hybrid, complex and scalable data pipelines using Azure Data Factory (ADF).
We will start with a conceptual overview and cover the fundamentals of Azure Data Factory, including source control, security, and pricing. Then, we will build a metadata-driven solution to move data between on-premises and cloud sources. As we evaluate different design patterns and architectures for big data pipelines and modern data warehouses, we will continue to improve on our solution to make it more robust, dynamic and reusable. We will dive deep into the newly released Mapping Data Flows capability, and look at how to leverage SSIS lift and shift to gradually modernize existing solutions while retaining investments already made. Finally, we will configure monitoring, logging, and alerting, as well as review options for CI/CD using Azure DevOps.
If that's not enough content for one day, you will also get access to a set of hands-on labs that you can work through at your own pace. Whether you are new to Azure Data Factory or have some experience, you will leave this workshop with new skills and ideas for your projects.
---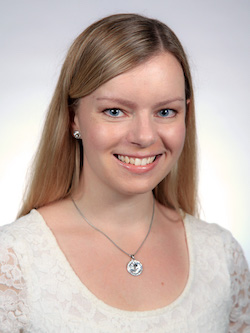 Speaker
Cathrine loves teaching and sharing knowledge. She is based in Norway and works as a consultant, focusing on Business Intelligence and Data Warehouse projects. Her core skills are ETL, SSIS, Biml and T-SQL development, but she enjoys everything from programming to data visualization. Outside of work she's active in the SQL Server community as a Microsoft Data Platform MVP, BimlHero Certified Expert, author, speaker, blogger, organizer and chronic volunteer.
---
Additional information
Lunch, snacks is included. Registration for the free SQLSaturday event on August 31st must be done through the SQLSaturday #854 Oslo website.