Description

"Aw, Shucks" Hands-on Raw Bar with Red's Best
Presented by The Trustees of Reservations
Join us in The KITCHEN at the Boston Public Market for a culinary exploration that celebrates New England fishermen and seafood and Massachusetts wineries. This event is hosted in partnership with Red's Best and will be paired with wine tastings from the Massachusetts Wine Shop.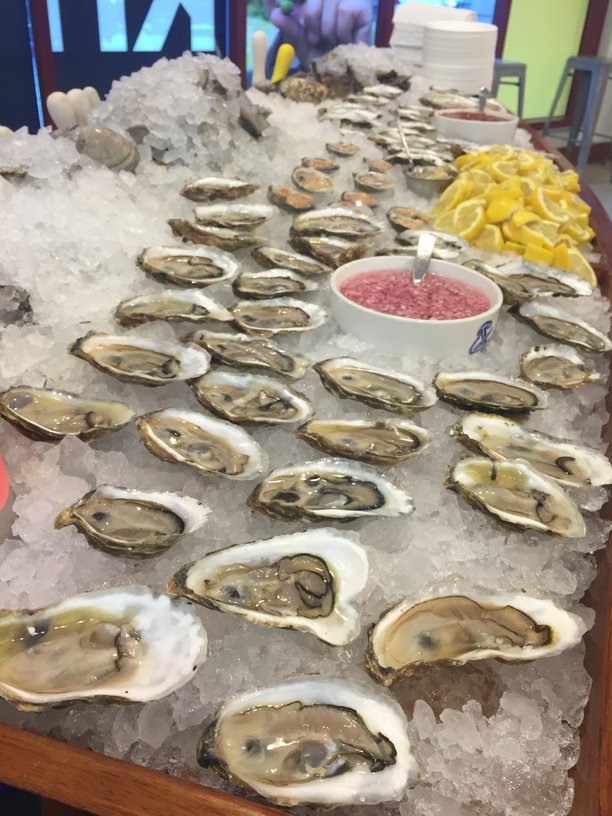 "Aw, Shucks" Hands-on Raw Bar combines two of our favorite things: fresh shellfish and wine. Red's Best will supply their fresh, local and sustainably-caught oysters, clams, and a variety of seasonal shellfish. One of their expert shuckers and seafood aficionados will guide participants through a shucking lesson. Everyone will get their fill of these raw delicious and will add "oyster shucking" to their list of new skills!
While you're tasting the finest bivalves New England has to offer, the Boston Public Market's local wine expert will pour tastes of three different wines from Massachusetts wineries. Bring your sweetheart for a special Valentine's day experience or treat your friends to a unique Thursday night out!
Hands-on Raw Bar
UPDATE: Moved to Wednesday, Feb 15th due to snow
6:00-8:00 pm
The KITCHEN at The Boston Public Market
100 Hanover Street
Boston, MA 02108
This is a hands-on class, so prepare to get your hands dirty! Please RSVP in advance. We are limiting the class to 30 people, so it will sell out.
About The Trustees of Reservations and The KITCHEN
As one of the largest owners of agricultural land and the premier steward of the cultural and natural landscape of Massachusetts, The Trustees extends its leadership to transform the local food system by connecting residents and visitors back to the land and sharing the Commonwealth's collective agrarian heritage through innovative retail and educational experiences at the Boston Public Market in the heart of downtown Boston.
The KITCHEN is a community gathering place, managed by The Trustees, that is restoring the craft of seasonal cooking in Massachusetts, New England, and beyond through hands-on classes and educational experiences that celebrate the farmers and artisans of this region. Partnered with the Boston Public Market, The KITCHEN embraces a whole-food approach to eating and promotes cooking as an essential cornerstone of a sustainable food system.
Join The Trustees and receive 20%-50% off all classes, workshops, and events at The KITCHEN and all Trustees properties.