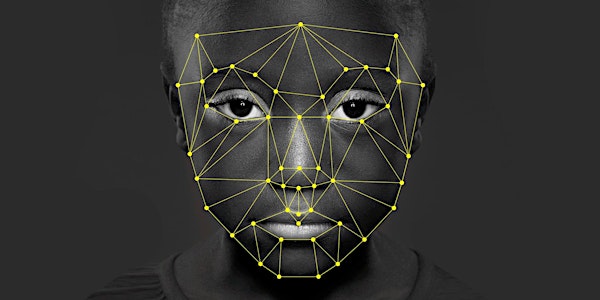 Automating Bias: How Computers Are Making Decisions About Your Life
This is a community-led event to learn how widely-used technology harms New York communities, and how residents can demand change.
About this event
New York City agencies are relying on algorithms or Automated Decision Systems (ADSs) to make decisions about every major area of New Yorkers' lives, including Public Housing, Education, Employment, Child Welfare, and Policing. While ADSs are pitched as being "objective," these technologies frequently target and harm communities of color, low-income residents, youths, immigrants and religious communities, communities with disabilities, and more.
Worse, New York City is rapidly implementing these ADSs without the public's knowledge or input. New York City residents cannot be subjected to this type of experimental testing of new technologies without effective accountability and transparency mechanisms.
Come out to learn about ADSs and the ways in which you can demand New York City's leadership stop allowing technology to make decisions for your life!
Childcare will be provided on site. Doors open and food will be available at 11AM.
Join us after the event from 3-4PM for an optional Action Hour to see how to put your demands into action!
TRANSPORTATION: Use the Lyft code ADSBIAS2019 for a $20 discount to and from the event.
LINK TO LIVESTREAM: http://bit.ly/adslive
Presented by The NAACP Legal Defense and Educational Fund and co-partners:
-American Civil Liberties Union
-AI Now Institute
-BetaNYCA
-Brennan Center for Justice
- The Brotherhood/Sister Sol
-Communities United for Police Reform
-Data & Society Research Institute
-Digital Equity Lab
-IEEE-USA AI Policy Committee
-Immigrant Defense Project
-IntegrateNYC
-Internet Society New York Chapter
-Jews for Racial & Economic Justice
-Legal Aid Society
-National Association of Criminal Defense Lawyers
-New York Civil Liberties Union
-Surveillance Technology Oversight Project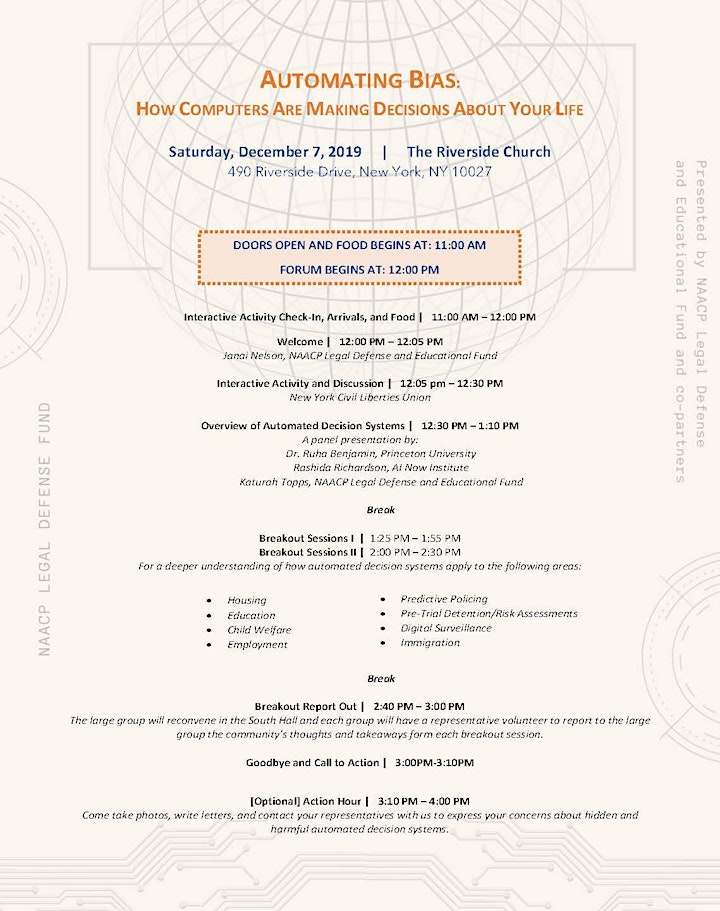 Organizer of Automating Bias: How Computers Are Making Decisions About Your Life