Description
Has your smartphone become your BFF? Do you feel bored when you're not checking Facebook or Instagram? In Manoush Zomorodi's new book, Bored and Brilliant: Rediscovering the Lost Art of Spacing Out, she explains the connection between boredom and original thinking, and explores how we can harness boredom's hidden benefits to become our most productive selves.
In 2015, Zomorodi, through the "Note to Self" podcast from WNYC, led thousands of listeners through a week of experiments designed to help them reassess their technology habits, unplug for part of each week and jump-start their creativity. Throughout the book are a series of challenges that will help readers rethink their relationship to their devices without completely leaving the digital world.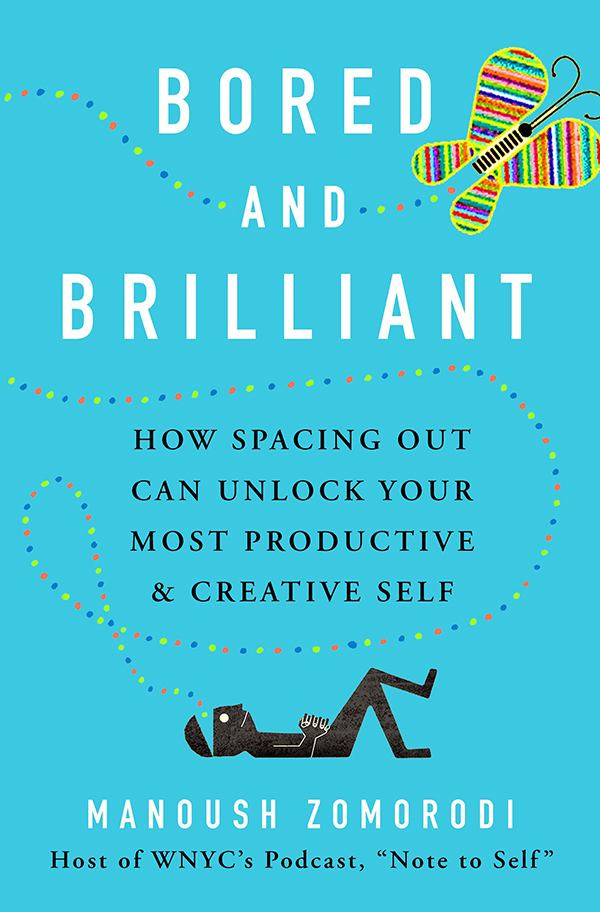 The book also explores why putting greater emphasis on "doing nothing" is vital in an age of constant notifications and digital distractions. The book includes conversations with neuroscientists and cognitive psychologists about "mind wandering"—what our brains do when we're doing nothing at all, and the link between boredom and creativity.
Bored and Brilliant is about living smarter and better within a digital world. Technology isn't going anywhere, and who would want it to? It teaches us how to align our gadget use with what we hold dear and true, and find equilibrium in this new digital ecosystem.
Zomorodi will discuss her book in conversation with Dr. Holly Menninger, director of public science for NC State's College of Sciences.
This program is a co-presentation between the NCSU Libraries and Quail Ridge Books. Books ($26.99) will be available on site or can be purchased online here from Quail Ridge. Signing line ticket free with each book purchase.
FAQs
What are my transportation/parking options for getting to and from the event?
Parking at the Hunt Library is free and open after 5:00 p.m. Directions can be found here.
How can I contact the organizer with any questions?
Contact Marian Fragola at NCSU Libraries at 919-513-3481 or mgfragol@ncsu.edu with any questions.