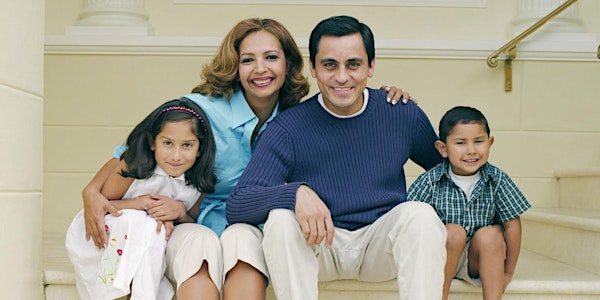 Authenticity, Intimacy and Trust [2-day workshop]: Create the Relationships...
Location
LifeWorks East
835 N. Pleasant Valley Rd.
Austin, TX 78702
Description
TITLE: "Authenticity, Intimacy, and Trust: Create the Relationships You Want with Nonviolent Communication" (2-day workshop)
Do you see me?
Most of us long to be fully authentic in our relationships. We want to be open and loved for who we are. Yet turning up with full honesty can be challenging and scary.
Do you hear me?
Most of us want to be heard—with accuracy, and for our intentions. But will the other person turn up with understanding and empathy, or defensiveness, misunderstanding, and blame? And when misunderstanding does occur, how do we restore connection and safety?
Do you accept me?
Can we find greater empathy and understanding with and for our loved ones?
In this interactive and highly engaging program, you will learn practical, life-changing skills to:
Confirm that you've been heard fully and have heard others accurately.
Confidently understand what matters most, on a core level, in any situation.
Resolve differences in a mutually caring way.
Co-create solutions you want, free of demand, guilt or shame.
Foster openness and cooperation.
Find greater intimacy, trust, harmony, and connection.
Who will this program interest?
Anyone wanting greater authenticity in their lives and to improve their communication and connection with others, at work and at home. Attend on your own or with family members, coworkers, and friends!
You will take away a greater capacity to:
Self-manage your own responses, even when hurt, angry or disappointed.
Understand what's driving other's words and actions.
Separate out your stories and interpretations from what's actually happening.
Make concrete, doable requests that will move situations and forward with greater harmony and ease.
Some key concepts we'll explore:
How is love a need rather than a feeling?
How is every we say a form of "please" or "thank you"?
How do we hear the "yes" behind the "no"? How do hold our others needs with care, without giving up on our own?
How can we be sure we've been heard?
Why is empathy before education so crucial in any conversation?
What are the two levels of listening and why do both matter?
Dates and Times:
Saturday-Sunday, February 9-10, 2019 (9:00 am – 4:30 pm both days)
Early Bird discount available through December 15, 2018.


Additional Events:
1) Introductory Session:
Would you like a primer on this topic before the 2-day weekend immersion? If so, join us also for an optional 2-hour evening introduction on Tuesday, February 5, 2019 (7:00 pm - 9:00 pm) at the same location. If you register for both the 2-hour introduction on Feb. 5 and the 2-day weekend immersion on this page, you will receive a discounted price. If you want to register for the 2-hour introduction only at this time, register on this page.


2) For therapists, counselors and other mental health professionals:
Are you a therapist, social worker, a professional coach, or another mental health professional, or do you know anyone who is? If so, check out our special 2-day training in Austin on February 7-8, 2018, "Empathic Presence: Creating Transformational Shifts with Clients by Accessing Core Needs." This program is designed to help professionals incorporate these life-changing skills into their work their clients.


FAQs
What's the refund policy?
Work Collaboratively reserves the right to cancel a program at any time. If we cancel a program, you will receive a full refund.
14 or more days before an event begins, you can get a full refund (minus a $50 processing fee).
3-13 days before an event begins (minus a $50 processing fee), you can transfer your registration to another person for the same event, or use the balance as credit for a future event administered by Work Collaboratively.
Less than 3 days before an event begins, no refunds or transfers are available.
NOTES:

Credits for future events are valid for 12 months.
Processing fees provide us with predictability in planning events and also cover our admin expenses in processing your cancellation and refund.