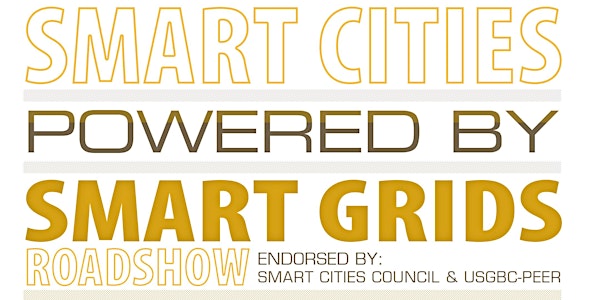 Austin "Smart Cities Powered by Smart Grids" Roadshow (after ETS)
Location
University of Texas at Austin
Thompson Conference Center Room 3.122
2405 Robert Dedman Drive
Austin, TX 78712
Description
In 2014, the University of Texas at Austin became the first PEER certified campus in the world.
UT Austin has a longstanding reputation for innovation when it comes to energy efficiency and reliability. This reputation was independently validated when UT Austin successfully completed the rigorous Performance Excellence in Electricity Renewal (PEER) review process, demonstrating its dedication to sustainable power and continuous improvement. They were also focused on their communications backbone, advanced metering infrastructure, emergency response planning and improvement planning.
Join us after Energy Thought Summit at the UT campus to hear from their Associate Vice President for Utilities, Energy and Facilities Management, Juan Ontiveros share the UT Austin PEER certification story. Joining him will be Michael Webber, Deputy Director of the Energy Institute and Co-Director of the Clean Energy Incubator.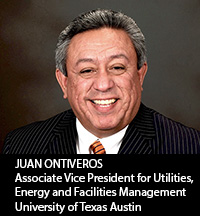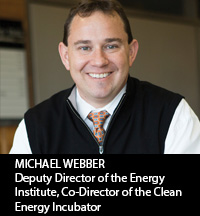 Juan Ontiveros: Will introduce the largest university utility in the United States at the University of Texas at Austin, how the microgrid is integrated with district energy comprised of 134 MW of electrical generation, 1.2 million lbs/hr of steam generation, 60,000 tons of cooling capacity and 10 million gallons of thermal storage to serve the 20 million square foot campus. The presentation will also describe how and why the campus uses energy storage and describe the benefits the system has provided in cost savings, reliability, resiliency and sustainability to serve the present and future energy needs of the campus.
Dr Michael Webber: Will describe how the "Thirst for Power: Energy, Water and Human Survival" affects cities and how the University of Texas at Austin which is a city of 70,000 persons addresses the issues. He will explain how energy and water supplies are linked and how problems in either can be crippling for the other. Webber will show that current population growth, economic growth, climate change, and short-sighted policies are likely to make things worse. Yet, Webber asserts, more integrated planning with long-term sustainability in mind can avert such a daunting future.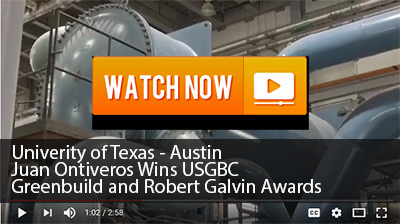 WHO SHOULD ATTEND?
The program is intended for those active in the fields of sustainability and facility/engineering management for campus energy systems, microgrids, and electric power systems. Space is limited, priority seating will be given to this group and Smart Cities Council members!
WHAT IS PEER?



PEER is a certification program that measures and improves the performance of power systems and electricity delivery systems. The PEER rating system includes four credit categories:
Reliability and Resiliency

Energy Efficiency and Environment

Operational Effectiveness

Customer Contribution
Sponsored by:

Endorsed by: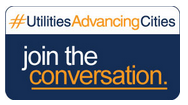 This afternoon session will include lunch for RSVPed guests. Dietary restrictions? Please let Dahlia know in advance. dahlia.kelada@sandc.com