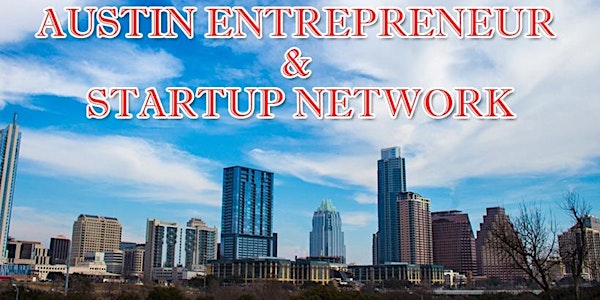 Austin Biggest Business, Tech & Entrepreneur Professional Networking Soiree
Austin Biggest Business, Tech & Entrepreneur Professional Networking Soiree
When and where
Location
Cain & Abel 2313 Rio Grande St Austin, TX 78705
About this event
FOLLOWING THE NEW NORM
Meet Like Minded Entrepreneurs, Techie, Founders & Professionals
Sharing Ideas, Building Relationships & Forming Partnership
Event Is Being held Per CDC Guild lines.
Attendee Should be Fully Vaccinated
Face Masks Or Face Shields
Temperature Checks
Gloves & Sanitation As Needed
This is the largest networking event for Entrepreneurs , Startups and Business Professionals.   
Calling All: Tech Startups! Entrepreneurs ! Artists ! Professionals ! Free-lancers, Thinkers, Game-Changers, and Heroes!  
Are you looking for co-founders, partners, coaches or core team members for your start-up?
Please join us for an evening of creativity, inspiration and passionate conversations.
  Hosted By - Austin Entrepreneur and Startup Network
Please use @TechWebTalks to share your comments/pics for this event.
Ambience: -
Name Tags will be provided to everyone who attends.
We request you put your name and industry on your name tag.
- Make sure you bring enough business cards.
- The dress code is Business Casual.
  Timings:
- Event is from 6:30 PM to 9:30 PM.
***Arriving on time recommended.
Admission: RSVP ON EVENTBRITE.
Must RSVP.
Support The Space:
Since the venue is lets us use the space for the event, please support them buy ordering (one mandatory) beverages and food.
***As alcoholic drinks are served at this venue, all attendees must be 21+.***
For Business Queries - Forwardyourcareer@gmail.com 
Note – We are looking for the second Host/Hostess for the event. You will get paid. If you are interested, send an email with your linkedin profile to forwardyourcareer@gmail.com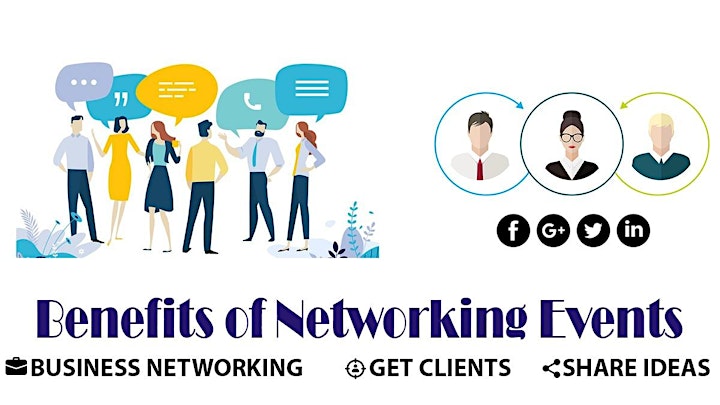 Hosted By - Austin Entrepreneurs, Startup & Business Coalition.
Instagram - www.instagram.com/professionalunite/
Youtube - https://www.youtube.com/channel/UCM1CjUfURGAZpryglWEWrlg/videos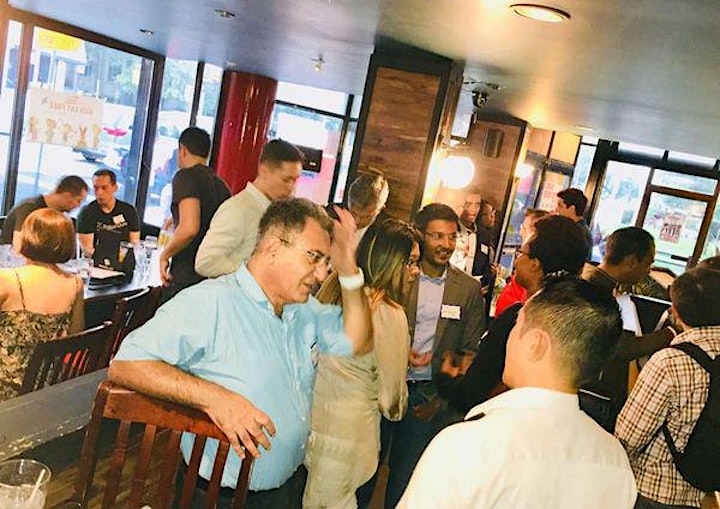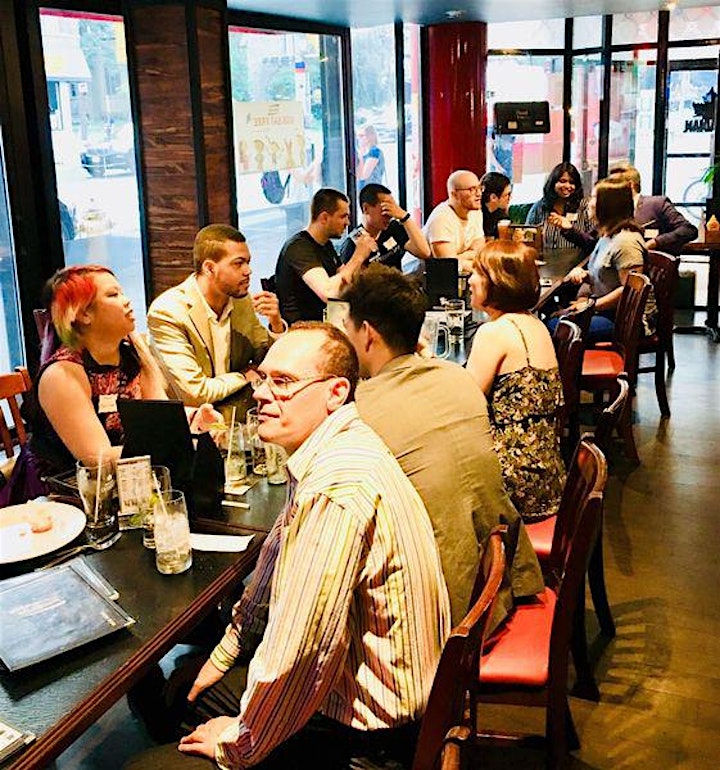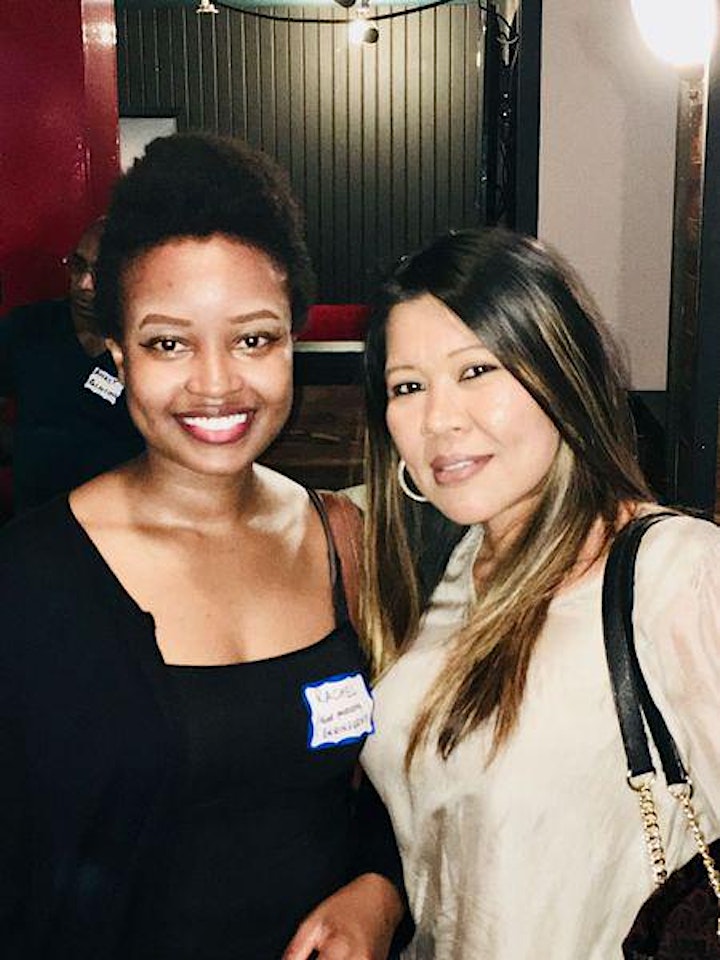 RSVP AS OF Nov 1
First Name Last Name
Narshvin Doorganah
Akinola Oluwaseun
Frank Frimpong
DEBRA MARRERO
Janardhana Korapala
Stuart Feldman
Arvind Behera
Cheree Franklin
Glen Pierre
Hadyn Paternite
Kevin Morey
Elliot Jackson
Jaime Hewitt
Faisal Rajab
Nicole Forbes
Travis Doggett
Vacha Patel
Blair Rankin
Brett Weiss
Sweet Van Loan
Amanda Unterreiner
Halle Brown
Olawunmi George
Lukas Noppel
Jawad Nejjar
Michael Morton
Nicole Forbes
Relton Alexander
Kyle Glasser
Bruce Chi
Cody Fishman
Wyatt Schirmer
Candyce Robinson
Chalio Alcala
Aryel Lawson
Tyla Chevrier
Stephen Webb
Cheryl Harper
Stephen McCullough
Fawaz AlJeshi
Daniela Forbes
Connie L. Luthy
Branislav Valuh
Summer Haymore
Elaine Powell
Susan Thompson
Orinu Abang
Shirley Carter
Shirley Carter
Josh Ruszkiewicz
Juan Jesus Sierra Criado
Ramesh Adapa
Jasmine Campbell
Yasmeen Hassan
Alain Villa
Chalio Alcala
Aliz Axmann
Sikhona Sheleni
Fiona Gaia
Hasan Kidwai
Sylvie Lumish
Scott Lumish
Bryan Bailey
Michael Lai
Kristine Viray
Gregory Gavin
Fernando Munoz
Ahmed Al Halabi
Phillip Parrish
James Ivey
Ning Lu
Nakita Peebles
Andriy Kutsynyak