August MasterHive - Determining Your Value (Ladies Only)
Description
Join us for our August MasterHive Session! This is a session for females only.
About The MasterHive:
As female business owners, we know having a strong support system to build your empire is key to your success. Not finding the right source for us to gather, talk out our problems and find inspiration from our fellow Girl Bosses we decided to create that environment ourselves. Our MasterHive sessions are structured as a mastermind group - a place to learn, grown, get feedback and collaborate with other female business owners. Our sessions are SMALL - capped at only 20 attendees, this allows for everyone to get equal time and feedback from your fellow business owners. You'll leave our sessions feeling inspired, motivated and connected with other members in the business community, plus you'll have an entire notebook full of new ideas!
What To Bring:
Our MasterHive Sessions are work intensive. While there is some social connecting, we mostly get right down to business. We follow a tight agenda and try to stay on topic. We're here to build our empires ladies! Don't worry though - we've built in some breaks and a little bit of social networking as well. Below is our list of items to bring!
Water & Snacks, depending on our location they may not be provided or lines will be long - bring your own!

Pen & Notebook or your laptop/tablet - you'll want to take notes!
Business cards! We'll pass them around to everyone!
Your Pre-Work that is provided ahead of time!
What to Expect:
Punctuality is key ladies. You wouldn't make a client wait right? We understand that life happens and traffic is terrible - do your best to be on time. We will start right on time and stick to our timeline. We fill our MasterHive sessions with lots of collaborative sessions so you can get the most out of the few hours we have! We will send out an agenda, timeline and some pre-work as we get closer to the date!
August Theme: Determining Your Value
Throughout our work and collaboration with other business owners, one of the top topics we hear from female business owners is "What do I charge?". Discovering what value you have to offer your clients and putting a monetary value on it is hard. This session we'll be diving deep into pricing, determining the value you offer and how to stay confident with your prices!
**We will be sending out pre-work ONE WEEK prior to the event date!**
Special thanks to our hosts: Launch Wellness!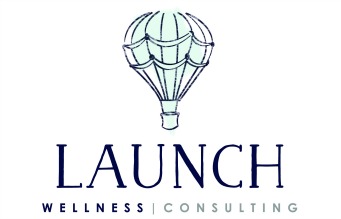 Launch Wellness is a community focused office space for mental health professionals with built in business coaching and the support you need to launch!