Description
Speaker: Joe Webb, Partner at the Sero Group
Session Description:
Preparing for an IT audit of Microsoft SQL Server can be a daunting challenge. Who has access to key critical resources? Are mission-critical databases routinely backed up and appropriately maintained and updated? Are the database systems configured properly?
Successfully answering these questions can be the difference between a passed or failed audit.
In this hands-on, 2-day session, we'll learn how to effectively prepare for an audit that involves Microsoft SQL Server. We'll explore the different components of Microsoft SQL Server and how to effectively discover who has access to protected resources through logins, users, and roles. We'll also scrutinize backup and restore policies to ensure information is periodically backed up. Lastly, we'll learn to use built-in tools of Microsoft SQL Server, including pointing-and-clicking as well as writing scripts to collect configuration information.
Who should attend?
IT auditors who perform audits on Microsoft SQL Server databases such as Microsoft Dynamics GP or CRM will benefit from this training by learning how to better request and seek out the necessary information.
IT professionals who work for organizations that seek to be compliant with industry regulations or strengthen internal controls will learn how to better configure and manage their environments. They will also discover how to be better prepared for IT audits.
Speaker Bio: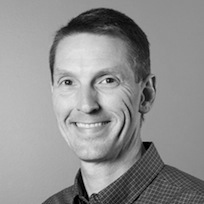 Joe Webb is a partner for The SERO Group, a Nashville-based SQL Server consulting company. He has over 22 years of industry experience and has consulted extensively with companies from around the world in the areas of business process analysis and improvements, database design and architecture, and technical and leadership training.
He is an eight-time recipient of the prestigious Microsoft Most Value Professional Award presented to a select few experts from around the world for sharing their expertise with the community. Joe also served for eight years on the Board of Directors for the non-profit group PASS, culminating his tenure as the Executive Vice President of Finance for the organization.
Date/Time: October 19th from 7am to 4pm & 20th from 8am to 5pm (Light breakfast and lunch will be served both days).
Location: NTC Tech Hill Commons, 500 Interstate Blvd South, Suite 210, Nashville, TN

CPE: Up to 16 hours of credit will be issued to attendees.
Chapter Event Policy: See the Chapter website for complete details on the Chapter's event policies.