Description
Hello Everyone!
We welcome you to RSVP for the "Atlanta 2018 Azure DataFest: Microsoft Azure Advanced Analytics and Big Data Conference", a 2-day event to be held on Thursday, August 16 through Friday, August 17, 2018, 9:00AM to 5:00 PM at the Microsoft office, 8000 Avalon Blvd, Suite 900, Alpharetta, GA 30009.
TWO FULL DAYS of sessions, featuring content from technical experts, including: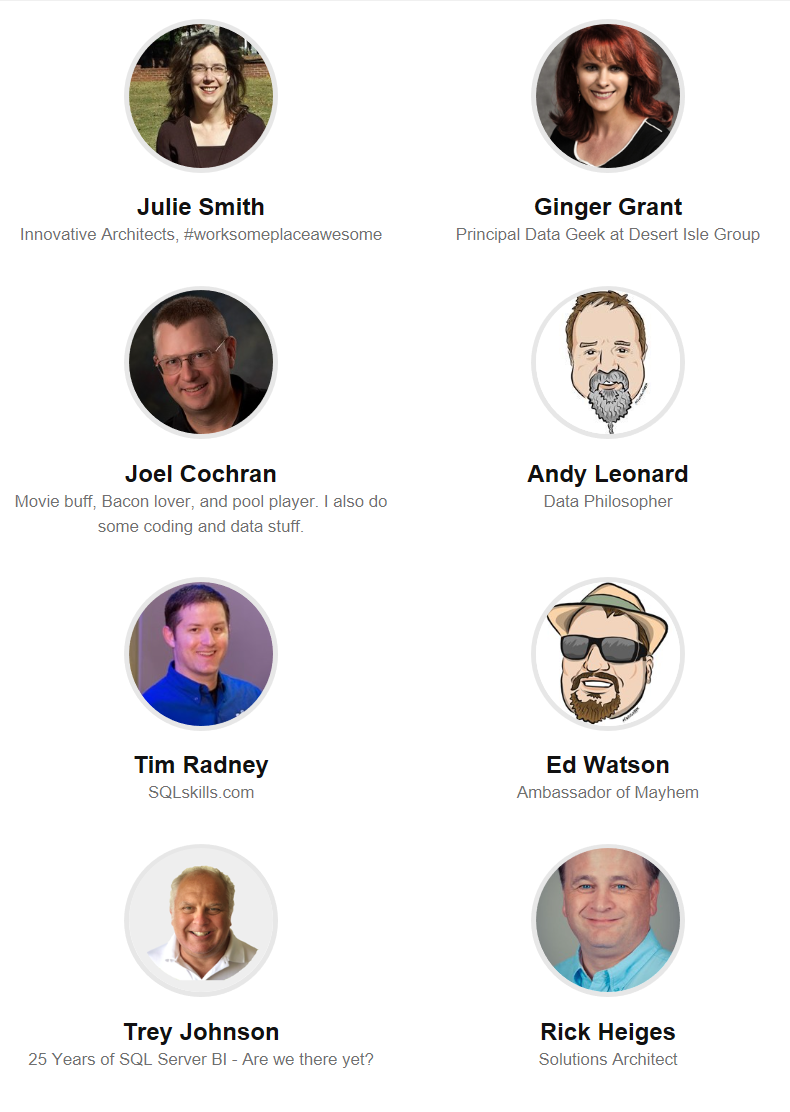 RSVPs - https://atlanta-azuredatafest2018.eventbrite.com
Call for sponsors - https://callforsponsors-atlanta2018-azuredatafest.eventbrite.com
If you have questions, please feel free to reach out to our team at adf.atlanta@outlook.com.
Thank you for your support!
Planned Schedule - https://sessionize.com/api/v2/e6rw48tt/view/GridTable
For day one, we plan on delivering a keynote, and three sessions to the at-large audience, then breaking into tracks after lunch. The second day is intended to build on the first day with workshops, allowing attendees to have hands-on experiences with the applications.
Please help spread the word via twitter ( @azuredatafest #atlazuredatafest2018), LinkedIn, etc. Thank you for registering and we look forward to seeing you all at the event!
If you have a question about the event, the way to ask is to email us at adf.atlanta@outlook.com