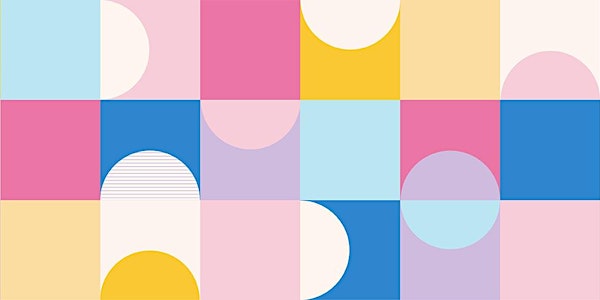 Astrology for Real Relationships: A Conversation With Jessica Lanyadoo
On Astrology for Real Relationships: A Conversation With Jessica Lanyadoo and Kirah Tabourn
Date and time
Thursday, August 27, 2020 · 7 - 8:30pm PDT
About this event
PLEASE NOTE: This event will be hosted live online. Instructions on how to join the webinar will be included in your event confirmation email. If you need additional assistance finding or joining the event, please email publicprograms@ciis.edu.
When it comes to friendship, family, and romance, we all want the same things: to love and be loved, to communicate, to fight fair, and to feel okay in our own skin.
Beloved Bay Area astrologer and host of the popular podcast, Ghost of a Podcast, Jessica Lanyadoo has turned her skills towards relationships and matters of the heart, doing the math on why we are the way we are, and why our actions might not reflect our desires.
Her first book, Astrology for Real Relationships, is a modern, practical guide to relationships of all kinds designed to help everyone understand their blind spots, blocks, and fears so they can make choices that leave them happy and fulfilled. Jessica offers astrological tools to illuminate your love life as well as your relationships with your family, your friends, and yourself.
Join Kirah Tabourn, educator, creator, and astrologer of thestrology.com, for a conversation with Jessica full of real talk about attraction, dating, sex, frenemies, self-love, and how to deal with family. Discover how to build and maintain strong connections—with your crushes, your spouse, your boss, or your mom—and uncover and get what you really want in relationships, not what you think you should want.
Jessica Lanyadoo is a Bay Area based astrologer with over 20 years consulting experience. She is author of Astrology for Real Relationships: Understanding You, Me, and How We All Get Along, the weekly host of the popular astrology and advice show, Ghost of a Podcast, and an all-around nice lady.
Read her horoscopes and follow her on social media for more of her down to earth wisdom. lovelanyadoo.com
Kirah Tabourn is an astrologer, educator, and creator passionate about intersectionality and accessibility within the astrology community. She produced an astrology & culture magazine called NFLUX that centered and celebrated POC & queer folks in spirituality, art & activism. She now focuses most of her time on readings, education, and her offering Deep Seekers, a virtual monthly meetup for astrology enthusiasts. She has recently become the Director of Fresh Voices in Astrology and also organizes regular meetups for astrologers locally and around the world. Her first book, Zodiac Signs: Pisces was released in February 2020. You can learn more about Kirah on her website thestrology.com and her social media @thestrology.
About the organizer
CIIS Public Programs produces events, continuing education opportunities, and a podcast for people who are curious about themselves and the world. Our programs further personal and social transformation by bringing together the diverse voices of visionaries, artists, change-makers, and scholars to share compelling experiences, offer new perspectives, and expand creative horizons. Public Programs enhances and reflects the academic mission of our nonprofit university home in San Francisco—California Institute of Integral Studies 
Discounts
CIIS students, staff, and faculty receive discounts on all events. CIIS Public Programs Members receive a 20% discount on all events. Contact us for more information (contact info below). Please note that we may check your ID for proof of eligibility on arrival at event. 
Refund Policy
Tickets and donations for talks and conversations are nonrefundable.
Tickets are fully refundable up to 7 days prior to the event start. Within 7 days of the event, credit may be available. No refunds or credits are available within 24 hours of the event start. Read our full refund policy at our Frequently Asked Questions web page.
Contact Information
Email: publicprograms@ciis.edu
Phone: (415) 575-6175
Read our Frequently Asked Questions here.