ASCE/EERI Joint February Lunch Program Smart Materials in Earthquake Resist...
Description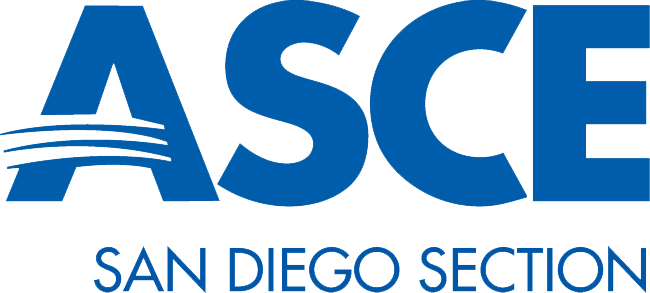 The Promise of Smart Materials in Earthquake Resistant Design
Damage from recent earthquakes underscores the importance of developing new approaches and technologies to improve the performance of structures during earthquakes. This presentation will highlight applications of one class of smart materials — shape memory alloys — in improving the performance of structures subjected to earthquake loading. Shape memory alloys belong to a class of smart materials that can undergo large deformations while reverting back to their original, undeformed shape. This unique property has led to the development of numerous applications in the biomedical, aerospace, and commercial industries. A multi-scale and multi-disciplinary approach is taken to explore the potential use of these materials for applications in earthquake engineering. Component testing, full-scale testing, and detailed analyses show great potential for shape memory alloys to significantly improve the earthquake performance of nonductile buildings and bridges.

Dr. Reginald DesRoches is the William and Stephanie Sick Dean of Engineering at the George R. Brown School of Engineering at Rice University. In this position, he provides leadership to a top ranked engineering school with 9 departments, over 125 faculty, and 2500 students. His primary research interests are in design of resilient infrastructure systems under extreme loads and the application of smart and auto-adaptive materials. His research is highly interdisciplinary and spans micro- to macro-scale. He has published approximately 300 articles and served as thesis advisor to 30 doctoral students.
Dr. DesRoches served as the key technical leader in the United States' response to the 2010 Haiti earthquake,taking a team of 28 engineers, architects, city planners, and social scientists to study the impact of the earthquake. Dr. DesRoches serves on the NIST National Construction Safety Team Advisory Committee (NCST), National Academies Resilient America Roundtable (RAR), the Board on Army Science and Technology (BAST), the National Science Foundation's Engineering Advisory Committee, and the Global Earthquake Modeling Scientific Board. He has chaired the American Society of Civil Engineers' Seismic Effects Committee as well as the executive committee of the Technical Council on Lifeline Earthquake Engineering.In recent years, Dr. DesRoches has testified before U.S. House and Senate subcommittees on earthquake resilience and the state of the science, and he has participated in Washington, D.C. roundtables for media and congressional staffers on topics ranging from disaster preparedness to the critical role that university research must play in addressing the country's failing infrastructure.