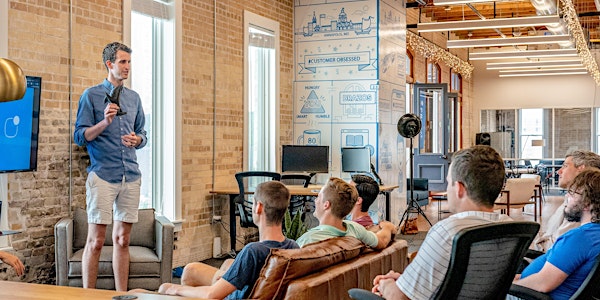 Asana Expert Masterclass by BridgeFlow - Learn Asana Best Practices
Bring your Asana skills to the next level and learn best practices from BridgeFlow's Asana Experts and book a 1:1 Expert Session
When and where
Location
Maschinenraum GmbH Zionskirchstraße 73a 10119 Berlin Germany
Refund Policy
Contact the organizer to request a refund.
About this event
This new workshop focuses on Asana advanced features and project management and is designed for companies and individuals who already use Asana and want to become an Asana champion.
Take the chance and sign up for one of the limited one-to-one sessions right after the general workshop to ask us anything.
Our event speakers are certified Asana experts and use Asana since many years. The event is hosted by BridgeFlow, the leading Asana Solutions Partner.
We are looking forward to see you at Maschinenraum in Berlin Mitte.
Time & Topic
We start the day already at 9am with a business breakfast session in which BridgeFlow shows Best Cases around OKRs and Goal Management with Asana. If you want to join, feel free to sign up here.
11:30am - 13:00pm
Topic 1: Advanced Project and Resource Management
How do you triage / process tasks and projects with Asana? How do you use Portfolios efficiently? How do you best plan and execute projects in Asana?
Topic 2: How to run efficient meetings with Asana
Learn how Asana can help you minimize the time spend in meetings with highly efficient meeting processes - where everyone come prepare and leaves with a transparent overview of who will do what by when. Eventually this process will help you to reduce the amount of meetings you have in your company.
13:00pm Workshop ends - coffee - networking
🚀🚀🚀
BONUS:
Grab your chance to book a limited 1:1 session with our experts to speak with an Asana expert about your individual Asana team usage, processes and pain points. Our experts provide you with best cases and help you to get the most out of your Asana.
🚀🚀🚀
Our Asana Expert Hari Arti Khalsa will guide you through the masterclass.
PS: We will end the day with an amazing panel discussion "Die Zukunft des digitalen Arbeitens - Das Geheimnis erfolgreicher Firmen" for which you can sign up here.